NEW articles daily! Subscribe below to receive daily updates with our new articles!

As in our and maybe your purok and following generations old Sari-sari guidelines are still adhered to, there is an unwritten rule that there must be a Sari-sari store no further than 50 meters from the next one, they can be nearer if need be but a person should never be required to walk more than one minute to get to one.
I once lived on a dead end street in Olongapo that had twelve houses and seven had a Sari-sari store attached. (I believe the remaining five were bankrupted) Knowing that they all sell exactly the same thing at exactly the same price the competition must be fierce.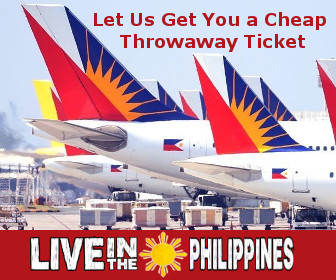 But as I popped open my adult beverage and pondered over that burning question, I thought; "With me it is the temperature of the bottled consumable plus did they keep more than three in stock? The answer was sometimes NIS and warm beer. One of the main reasons I soon purchased a separate beer Ref for myself. And out of respect I kept it in the closed Sari-sari store on the lot I was renting, as it seemed like the correct thing to do.
With more beverages I gave more thought as to why the phenomenon existed Then I had that "Light-bulb Moment" (I seem to have them all the time) as I remembered that if you needed a vulcanizer they were all on one street lined up one after the other in every town The same rule apprises to all trades, the Fan Repair, auto upholstery and so many others and least we forget bars! All in a row (Except in Tagaytay where all is neat and orderly) If you want a quick lunch at the Pinoy fast food stall pick anyone of the dozens of kiosks lined up on that side street.
I think I've laid a good background of established tried and true business practices here in our neck of the woods, (Except that one guy in Tagaytay who lives in that perfect place) But the rest of us could agree that I'm fairly accurate.
Now for how it is on my (Ilang-Ilang) street in my section of the world. Did you ever notice the redundancy in naming thing? The Bahak-bahak Market or my friend lives in Balik-balik, Sari sari store and so on. I'm still working that out.
We, as do you also have the prerequisite Sari-sari every 50 meters, plus I've added more beer and no wisdom to my ponderings and have concluded that it is a cult of personality, that is the determination between success or failure of the stores. (Well the Indian guy on the 90cc motorbike with the turban collecting the interest on the 5-6 loans also has something to do with it)
I'll use my street and the 150 meter section of which I'm in the middle of as an example. To my left is Bobby's Store, it is well built and professionally run. Carrying fresh products and regular prices, the down side is thick screens which prevent you from viewing the stock and they open at 1200 and close at 2200, but hell you should know what the stock is anyway, and they have only been in business about 6 months.
The store on my right and across the street is a small wide open place that carries most of the required items again at regular prices. Now to my theory of "The Cult of Personality" this store is ran by a tall slim very well dressed "Lady-boy" who every woman in the purok is now friends with, the store in the evening it has become the hang around spot with the ladies (Plus more single guys than should be there!) If I need my wife around sunset I know where to find her. On Friday night there is a party with the consumption of "Emparaflu Lite" which goes on until late.
Now I do not attend those functions, but only because that is Mayang's social time and not mine (That is my decision, because I get my time when I want it) Also please do not assume that I'm a homophobic as I'm of the school of live and let live. Albeit Bruce Jenner seems a bit odd to me waking up in his sixties and deciding he was wrong for six decades. But he is now the spokesperson for Half &Half coffee creamer. That worked out well.
The Great Divide in the United States AKA the continental divide separates rivers that flow into the Pacific Ocean from rivers that flow into the Atlantic Ocean and Gulf of Mexico On my street it is the front of my house that collects all trash from both Sari-sari stores as those wrappers will stay in a person's hand as long as it takes to consume it. Then due to the spacing and direction travelled, it collects at my gate. Maybe I'm the one who should be the one to place the litter can in front of my house? .But remember no one litters in Tagaytay its still perfect there.
Did you notice how I wandered around the subject to get to my point about the litter? I amaze myself sometimes while having a beer and overlooking the Great Divide but as always it was an interesting trip.
Special note: Palawan is the cleanest place I've seen in the Philippines! ("Hey, I know yours is cleaner, but I've not been there yet!"