NEW articles daily! Subscribe below to receive daily updates with our new articles!

I was thinking last Thursday while getting my hair cut, up the street at my regular barbershop here in my area of Dinalupihan Bataan. Mon-Gill has been cutting my hair now for over 7 years at ₱ 40.00, to include a trimmed mustachio and eyebrows. (A tip is always involved)
I used to drive to the Barrio and pay ₱100.00 for the same thing. But that was an air-conditioned shop and they served cold beer while waiting, until it occurred to me that I was now collecting Social Security and I have been married so long that being pogi was no longer that important to me.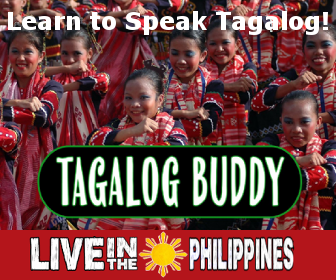 BTW I found that Mon-Gill would serve me a cold San Magoo or I could bring one from home. Air-conditioning was never going to happen unless I brought the machine with me and one very long extension cord.
When I joined the Navy in 1964 my hair was quite long and strange and a free haircut every two weeks at Navy Boot Camp in San Diego Calif. (CALIF-Which meant Come And Live In Florida) When I came home to Boston my WW-II Navy Chief stopped calling me "My Hippy Son"
Now haircuts were still free on the ship in those days. The joke was: "Do you want a good haircut, or a free one?" And the difference between a bad haircut and a good haircut was two weeks growth. As a Ship Serviceman (SH) the barbers all worked for me, I was a SH-1 (E-6) and had just checked on-board the USS Mullinnix DD-944 in Norfolk VA. And the Captain called me to the barber shop and demanded a free haircut. I with all due respect told him that the barber had gone ashore and never returned. That I had no idea where the keys were and that I'd never cut a head of hair in my life. (A true and honest fact) He called me a liar and demanded I cut his hair, "Have a seat sir after the engineers cut the lock.
I combed and snipped, and snipped and combed and made a mess out of his hair (Not that he was a handsome dude to begin with). As he was now screaming about his hair cut and wanting to know how it could be fixed, I shrugged my shoulders and said; " Captain I told you that was my first time to cut hair, and for some reason you refused to believe me, maybe the Base Barber Shop can fix it but it costs $2.00. I watched my career flash before my eyes. But he ended up at a Courts Marshal a week later for hitting an enlisted man on the pier with a Navy Issue set of binoculars. Saved by the bell, and I wondered if the Jag Lawyer made him get a haircut before trial? We can only dream. (My Article 96 charges disappeared that day.)
A lady I was dating explained that with my very wavy hair, that a part does not work, she took me to a mall where I got my first $25.00 haircut in my life, and damn if that young lady wasn't 100% right. I paid for a proper haircut and learned to comb my hair straight back with no part., but I saved money by getting my haircut at a Beauty College and a manicure to go with it. Sailors from the West Coast are prone to getting manicures, it was as natural as drinking a cold beer.
I wish I could have gone back years ago and showed the Skipper on the Mullinnix what a good haircut liked like.
Now as I rose in rank, the mustachio became my next problem between me and my chain of command. But if you've ever been in the military you'll know this is true (Except with our Brothers in the USMC, who were born squared away, and spent every day of their life squared away. But when you are given the best looking uniform in any branch of the service in the world, you expect them to stay sharp. (If you thought I was going to say something dumb about our Marines, then you don't know me, because that my friends will never happen! Now the Swiss Guard at the Vatican has the dumbest looking uniform…
If you follow the rules and do a great job, your command will let you slide on one rule that you don't agree with, with me it was the oversize mustachio. I was a red striped Senior Chief, and during an inspection the Commodore asked me if he held a worm close to my face would my mustachio crawl over and eat it. I never laughed that hard during any military formation and without being told I trimmed it, for the rest of my time in the Navy.
As a merchant Seaman there were no hair requirements so like 1964 long hair once again was the style. But on my 50th birthday in San Francisco while waiting on a new ship I went to the barber shop and cut my hair because I was too old to walk around like some outdated hippy following Jerry Garcia and the Grateful Dead. So I am back to two haircuts a month and have been for the last 20 years.
The mustache is still there and will remain! Two things I find amusing here in the Philippines is a 70 year old bald guy with a pony tail, and wearing a Filipino Sando Muscle man undershirt while sporting flabby arms. Those beautiful 18 year old girls go mad when they see that. Or in rural areas of Canada and the US they are also known as "Wife Beater Shirts" I know what I look like and have never owned one! My wife has often thanked me for that!