NEW articles daily! Subscribe below to receive daily updates with our new articles!

Baseball has been very, very good to me. Your world can be racing towards total oblivion, crap storms can be raging around you, and a baseball game will put it all back into perspective for you. You can see everything at a ball park, and you will meet every type of person there is on earth, all while sitting in the sun with a Hot Dog and a glass of cold beer.
It has been said that the Lord subtracts no time from your life that you spend fishing, and I believe that is true, but I also so believe it true about baseball too. Even if you're sitting at home or at a bar watching the game life's pressures will be lifted from your shoulders while the game is on. Do you see the close connection between baseball and beer?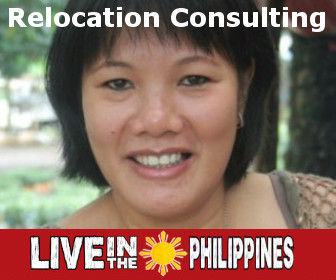 This year I followed my Boston Rex Sox even after their abysmal showing during the 2012 season. Then so called sports pundits, who command high salaries as they demonstrate their lack of knowledge on any given subject, but they will ramble on just the same with their flannel lips. As this year they predicted a repeat performance and once more were proven wrong and yet still get to keep their jobs.
All right you fans of the NFL whose teams have to rest a week between games, or the NBA where the game is for the most part decided within the last 10 minutes. Or Cricket where a match can last for days and only a few people on Earth actually know what is going on. Or the most popular sport on the planet Soccer" where is the game ends 0-0 (Or nil-nil) the fans seem happy. When the World Cup was played in the United States no one (Or very few) would watch it as they don't finish the game with overtime, extra innings or some way to find a winner. Liberals will say it doesn't matter who wins, it's just the playing of the game that counts! To that I say; "Pure BS, if that was true, why was someone keeping score?
Okay, this site is about the Philippines right? So here it goes, on my Dream Satellite TV system Fox Sports broadcasted every game in the Post Season of the National and American League. Games 1 thru 5 of the World Series, up until Game Six of the World Series (World Series because Canada also has one baseball team) Then at 08:07 am, I dash to my living room and turn on the big screen and there on Fox Sports is the opening NBA Game, okay, okay, basketball is the most popular sport within the Philippines, but to block Game Six? What the hell!!!
I panicked, and this time, it was "The Lone Kano" who threw my arms into the air and ran through the house shouting; "Aye, Aye, Aye!"
Now the Day before I had been out to Baloy Beach, with Tommy and Loren and of course our beautiful ladies. For some reason the subject of Baseball had came up. So I first called Tommy and asked what to do?
Tommy talked me down and prevented me from leaping off my roof, by calmly advising me to download the Radio Online App, and tune it to ESPN, and listen to the ballgame. He was such a voice of reason!
As a boy in Boston, when I wasn't skipping school and going to Fenway Park, I listened to the games on my transistor Radio, so I was no stranger to that. Problem solved. I was back in the game, The Philippines tried to throw me a curve ball, but with Tommy's help I hit it over the Green Monster! Oh and later when the Basketball game was over they did broadcast the last of the game on TV.
Now for those of you who might for some reason have missed the game Boston spanked Sa Louis like they were a red headed foster child, winning the Series 4-2 and sending the Cardinal's back across the Mississippi River with their tail feathers between their legs.
Wow, talk about a sore winner!!