NEW articles daily! Subscribe below to receive daily updates with our new articles!

I sincerely hope people didn't buy into that lie; all the internet has done, is to empower cowards to attack their
fellow human beings online, while hiding behind a flat screen monitor in their parent's basement. Something they would never do face to face.
I was in the Navy at the beginning of computers being used as a tool in the workplace. Well if that wasn't the greatest lie we ever heard. Do you remember they said; "It will lighten your workload and you'll have more time off?" Have any of you LiP readers seen that yet?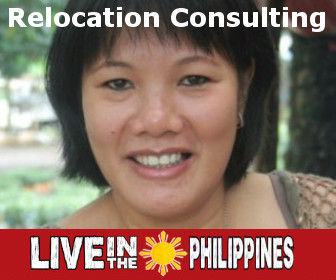 I can remember when I had an in and out basket on my desk, that told me how my day was moving along. The faster I could move an item from "In" to the "Out" side, was how I knew when it was time I could go grab a beer.
With the computer it just never ended, something was always waiting there that needed to be done. Gone was the time when you could stuff unfinished paperwork into a Navy Guard Mail Envelope on Friday and mail it to yourself to receive it on Monday. Try that with an electronic tattle-tale computer that your boss can check at any time.
The other "make work" item is E-mail, not your home E-Mail that you can ignore but official E-Mail like the Secretary of State could hide, ignore or delete, but a lowly Senior Chief was not afforded that option, but I do like the idea of it.
Now when I owned those two clubs in Puerto Rico, I never bought a computer because I still remembered how to use a Balance Sheet and Ledger. And a notebook in my pocket to store receipts until the next day. The wonderful part was a Tax Audit from the Commonwealth of Puerto Rico and they stilled liked paper too. Maybe a computer would have been a good idea.
Next were MSC Ships, which were pretty much all computers, but the advantage was the clock, if I were to be required to work past knock off time, it was a Call-out" and I received 2 automatic hours of overtime. Plus 30 minutes to go eat my meal. You need me to do what boss? No problem! I'm as happy as a clam to finish that. But otherwise, that ice cold beer ruled the day.
Shipboard or inter-ship E-mails with MSC were slight, if I did get one from a boss, I'd ask what he meant until they moved the 100 feet and spoke to me. But every day we received a "BURST" that would open an electronic valve or something for a few seconds and the ship would be inundated with junk E-mail from around the world. It was amazing how much was never received by me; remember this was a new technology. And like some other government employees whom shall remain nameless we could delete the hell out of them until they learned how to track them.
Then the government (Or at least the MSC ships) went paperless. What a lie that was, an inspection team was going over my records and asked where the paper backup copies were, Gentleman I have none as regulation such and such paragraph uppity-clutch clearly states…
Mr. Thompson this team requires you keep copies for five years. Here is the deal Mr. Inspector, buy the storage space we can drag behind the ship and we'll store anything your heart desires. But until you issue that order countermanding MSC regulations I won't do it and I dare you to fail me! Of course, I passed.
Now I'm retired and use my computer for other purposes, I at one time was political and attacked the foolish trolls who would parrot anything they were told if it fit their beliefs. Then I realized I was becoming one of those assholes and stopped. (Well a small dig once in a while) Now on Facebook, I will comment something like:
Have you ever wondered why the guy who tells us this is an old joke didn't bother to post it when it was new, why did he make us wait so long?
Or;
Kind sir;
If I could have but one wish, I wish I could have sent this post to the Grammar Police prior to posting. But alas I didn't, but then I knew you'd be lurking out there to nick-pick anything others post. I thank you for your service here on the worldwide web
I have mellowed so much in the past few years, but I still will never suffer a fool! And neither should any of us! 09; 28 in the morning, and now Paul is going offline for the day!
Here on the Interweb, some person will open a business, restaurant, car repair or whatever. Will design a nice page to advertise it post it to Facebook and neglect to tell us the location. Is it even in the same country we are in?
Well; did the internet bring the world closer, and lighten your workload? Let us know!