NEW articles daily! Subscribe below to receive daily updates with our new articles!

Two years ago on 17 March 2016, I check into the hospital for a three-month stay. By the end of May, I was home again and on the mend. I had three operations during my first thirty-six hours there and completely missed Saint Patrick's Day. BTW I'm fine now. "Lá fhéile Pádraig sona dhuit!" (Happy St. Paddy's day in Galic.)
The Thompson's and Irish luck. The ship left Ireland and the family from County Clair in 1914 and steamed its way into Boston Massachusetts on New England's rocky shore. (Plymouth Rock is ample proof of that)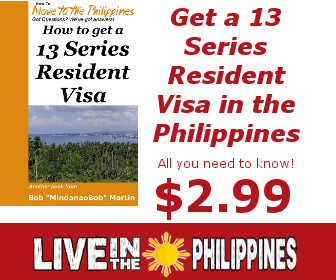 Molly Duggan Thompson (My Sainted Grandmother) was carrying her first child (My father) in her 9th month of pregnancy. Needless to say, she lost her love of the sea that trip and never went near it again. Even beaches were off the bucket list.
Had the boat been a few days late my father would have been an Irish citizen because at one time the Republic of the United States foolishly enforced immigration laws, what an odd concept.
My grandparents (Bill and Molly) who had entered America legally, set off in their new country to reap all the benefits America offered. Not free stuff like in this day and age but things like the freedom to work, and feed your growing family and allowed to save and invest.
After the birth of my father as he arrived two days after the ship docked on American soil and became the first American in our growing family, Molly Dugan Thompson gave birth to eight more children all girls.
My family all knew of our Irish Roots but our grandparents taught their children, who then taught their twenty-one offspring that we were all American of Irish descent, not Irish Americans. My grandfather and Molly both claimed that they were proud Americans who were formerly from Ireland.
My father was in the Coast Guard Reserve for ten years prior to WW-II and in January 1942 he was notified he was now a Chief Petty Officer in the United States Navy.
Then he returned home in 1945. I arrived in 1947 a proud member of the Post War Baby Boom. I have two older brothers and two younger ones with me being blessed as the middle child (Which I lived up to)
Growing up at that time was wonderful, 99.99 percent of all men around me were veterans of the war with a few who never served for one reason or another. The two political parties got along very well, Harry Truman was my first president, Ike my second and local boy JFK my third. My father (A Republican) liked all three and thought each had done a fine job guiding our ship of state. Wow, political parties can get along, what a softer and gentle time.
So I grew up in New England and for nine months of every year, it was a wonderful place to grow up. But for three months there was winter, and I found that I hated it. My fourth grade had us make a diorama of a Malay village. We worked so had referencing our geography books. (I'll guess we were so lucky there was no internet in 1957.)
I studied our work and asked why they didn't freeze to death in the winter in those grass houses?
EARTH SHAKING MOMENT: Mrs. Ahearn turned to me and said; "Paul because it is close to the equator there is no cold weather there. Racing to the globe on the table, I found the tiny red line that Rand McNally drew on it and called it the equator. My life was altered that day, a plan was forming I must find that little red line. Or at the very least longitude 15 degrees north or 15 degrees south which except for the Middle East are some great places to live.
My mother told my father that his middle son "Paul" was leaving New England at the first opportunity. I was taking my draft physical at the Boston Army Pier. I decided to just join the Navy to sail on a hotel, vice the Army who carry their hotel on their back.
The Navy recruiter Chief with a cup of coffee in his hand said; "Son it's the end of October, be here in the morning and your boot camp is in San Diego, or wait until Friday and fly to Chicago and attend Great Lakes IL. Chief; "What time tomorrow?"
I told the Navy that I would take the crappie duty as long as it was warm, and for the most part, they lived up to the deal. (There was that time my ship crossed the Arctic Circle twice, once in the Atlantic, and later in the Pacific.
Living in Florida, Puerto Rico, and Southeast Asia to include the Philippines after the first eighteen years in Dorchester Mass has fulfilled his dream of warm weather.
This American of Irish descent and all the other American's (My relatives) who owe their great life to Bill and Molly's long ago boat ride across "The Pond". A couple moved to Arizona or New Mexico or retired in Florida. But 90% stayed in New England as they call it home. My Grandmother Molly refused to ever leave any part of her adopted home.
My heritage ranges from Ireland to New England to the world ending in 1994 when I moved to the Philippines.
Those who have adapted to life here did so by understanding it is not like your home country, it is just like here, and may that never change.