NEW articles daily! Subscribe below to receive daily updates with our new articles!

This could also include Visayas and Mindanao but here on liP the responses I receive I've found that to not be true, as perfection reigns supreme outside of Luzon, as I learned last week when I spoke of brownouts on the Philippine archipelagoes. But this does occur on the "Big Island"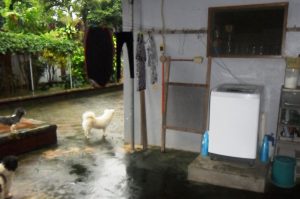 Here on Luzon washing machines are still not in vogue, I purchased a New Maytag in Olongapo in 1995 and found that there was no repairman on the Island, Not that it mattered as had I checked with my wife I would have found that it was not needed or wanted. Hand washing was the one true way to clean your clothes; no machine could come close to doing the job. But the rinse and spin cycle was most desirable.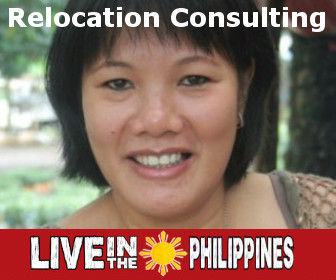 15 Years passed and the Maytag, at last, bought the farm and was stripped for parts and sheet metal and the electric motors went on to a new and happy life. All because there was no Maytag Repairman on Luzon, I could have imported a repairman from Guam, but the cost was prohibitive.
Well lucky me I'm out from under the pressure to replace it. Neigh not so, I found out, they might not wash but again the merits of rinsing and spinning are still the desired function. I mentioned the P 6,000.00 machines that perform this service, as I've seen them carried up and down the streets of my purok from one house to another. I was informed politely: "Hell No!"
This was the new millennium in 2010 and a washer was required at the house on a Bataan Mountain, to rinse and spin…Never Wash!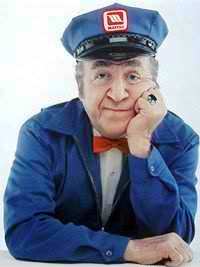 Off in search of a new Maytag? I already knew about that poor lonely guy that has never been to our land of enchantment. But I saw a large washer from Japan, PANASONIC made of high impact plastic (Won't Rust like a Maytag) and the capacity was (Count 'em) 14 kilos which I found out was a lot. And the repairman from Japan was living on the Island of Luzon. (Or a Pinoy trained by that guy from Japan)
I'm sorry but I did not inquire about Visayas and Mindanao since I assumed nothing there ever breaks down and no repairman was ever needed. All right I'll stop poking fun at Visayas and Mindanao. But is it true that Unicorns live there? I'm done, I promise.
The Panasonic is still chugging along rinsing and spinning and I've received no request (Read as demand) for a new one yet.
Back to Maytag, the day I bought the Maytag washer in 1995 I bought the matching dryer, I had just come off a ship and was overloaded with cash. The dryer was looked at with skepticism but when I requested that all my towels be machine dried vice stiff cardboard towels coming off the clothesline, the dryer became a popular item, and our two daughters sang it praise to the rooftops. Now we moved to our new house where it was something called 220 single phase and could not be broken to 110 also. Let me explain, I hire electricians I am not one so any information about electricity will pass over my head as would a Scud Rocket.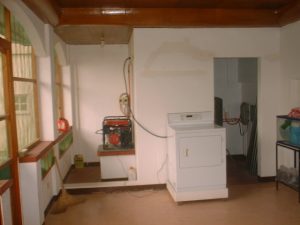 Oh my, the dryer won't work on the mountain. So a few years passed and a shipboard electrician was visiting and asked about the dryer I did my best to explain something I knew little about. He laughed and said I notice you have tools; do you have a 220 to 110 converter? Why yes I do!
We only need it to run the control panel all else is 220. Fifty minutes later the Maytag was humming along drying clothes after a seven-year rest hiatus. By The Way; it is still working, and Mayang would now never want to live without one.
We do create our own monsters. (LOL) Point of fact, the dryer is used more in the rainy season than in the dry season, and I like sheets fresh off the line.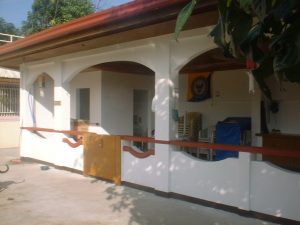 Now to clear up a point, Mayang does her own laundry and hires an assistant every week to help her, she is the talk of the Barangay because she does her own washing unlike the other rich woman down the street. Me I'd hire someone, but know there are things that I should never get involved in. This is one!
In Puerto Rico, this single guy would drive up to the door of a laundry and drop off a bag, and that afternoon pick-it up washed, folded and some on hangers. My uniforms I dropped off on the base dry cleaner. The Philippines (ON LUZON) now are have drop [off laundry service. Its time has come!