NEW articles daily! Subscribe below to receive daily updates with our new articles!

On the Face Book, I'm a member of two groups that are connected to where I grew up in the Dorchester section of Boston at the time it was an Irish Catholic conclave. With a smattering of other emetic groups mostly from Europe mixed in, but we all got along. We were a prideful group, with our own language (Or at least our own way of speaking it) Wicked Pissa is something that is fantastic, we buy booze at a Packy, and being called a Hot Shit is a good thing! We have our own architecture in homes called the "Three Deckah" house, and I never had a beer until I joined the Navy, we drank "beah". A milk shake had no ice cream in it, if you want ice cream added you ordered a Frappe'. Plus all soda pop no matter the flavor or brand is called TONIC.
Dorchester was a wonderful place to grow up, as we are on Boston "Harbah" in the South East section of the city so we had beaches and boating. You told people where you were from by telling them your church's name." Hey Paul, where do you live?" Saint Ann's Parish was my proper answer!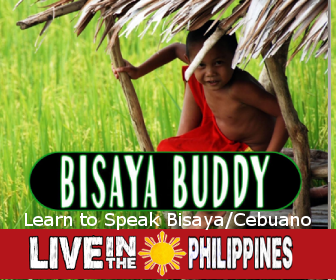 You get to my house by coming down Neponsit Avenue from Saint Ann's and the street across from the New Fire Barn was Tolman Street, I lived at # 40. We had a fire plug in front (Hydrant was what they called it in New York). No matter where in the standings were any of our sports teams, a stranger had best never say a disparaging word about them, especially our Boston Red Sox, and their ancestral home of "Fenway Park". A Bostonian, who does not know the street address of Fenway Park, will be asked to leave the city; (4 Yawkey Way, Boston, MA 02215) in Boston we put ketchup on burgers and fries and NEVER on a Hot Dog!! We even have a special hot dog bun that is toasted on both sides and may also be used to serve lobster and clam Rolls on. Hmmmmm good!
That is a little background on the way I answered the question I was asked by an old friend whom I went to High School with back in the 60's.
"Paul, why in the hell would you want to live in the Philippines?" I thought about the answer and said: "Don't you watch the liberal news media? Can't you see the crap pile our country is turning into with them and the corrupt politicians running the country, and you Sheeple blindly lapping up the crap they tell you without a clue to what is really going on?
Is there corruption in the Philippines? You bet-cha there is, but not on the scale we have in the West, I'm throwing Europe also into the mix. The politicians here need to follow the example of the west, if the law makers are paid by the lobbyist to pass a law that they know is bad, they exempt themselves from it.
Example: US insider trading laws, do not apply to any member of congress or their staffers (In the interest of unfairness to Martha Stewart,) and they never read the bill on Obamacare, but still wisely exempted themselves out of it.
But here is the real reason I choose to live here, I grew up in the 1950's during a simpler and gentler time in Boston. Where kids played on the streets until called in by our folks, all adults watched over all children and you had to win at a sport to receive a trophy. We knew which bathrooms we were supposed to use. And most of the Movie stars and politicians back then had served in WW II or Korea. My police, civic leaders, and teachers were all members of "The Greatest Generation" With role models like that how could we go wrong?
I find many similarities here in the Philippines to my growing up in Dorchester and explained that to my old buddy Sully. The other thing is my pensions, there is no way on God's green earth I could live back in the "First World" on what I make, and I'd have to work as a greeter for Wal-Mart or go on the Welfare or the Dole to survive. I have way too much pride to live like that, so I elected to live here, and am pleased with my decision.
I answered Sully's questions back and forth on FB Messenger, and he is my age but still working, because he must in order to live.
. I answered "The Questions" to the best of my ability and now my old friend understands the whys of my life. I am only speaking for me, your reasons for living here are your own, and I respect them! Sully was shocked when I told him I retired fully in January 2000 at age 53 and had to wait 9 years for Social Security to kick in. My Father taught his 5 son's that if you don't retire sometime in your 50's, you failed! BTW the middle Thompson son who lives in the Philippines is the only son to follow his father's teachings.