NEW articles daily! Subscribe below to receive daily updates with our new articles!

The US Navy had an agreement with the Philippine government that as long as the US had bases in their country Filipino's could join the US Navy. But because of security requirements the jobs within the US Navy were restricted to the ones that didn't require US Citizenship. The Royal Navy had a similar agreement with China albeit the British did not enlist them but hired them as contract labor on the ships to run the laundry and other tasks.
In 1964 most of the Filipino's worked in Food Service but others after receiving US Citizenship branched into all fields and ratings (Jobs) within the Navy. But not surprising because of their love of cooking many stayed in the cooking field as did other groups of Navy personal, My Brother Dan was a Navy cook.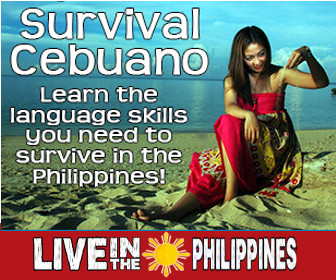 The term side pot has morphed into a term meaning girlfriend but its origin is; "What is the extra food? As the Pinoy crew members would go through the chow line the cooks always had a side pot of something pure Filipino to eat. But it was also available to any crew member if the American style food didn't appeal to them.
So it literally meant something on the side, which later would come to mean girlfriend to those who Butterfly around.
The same side pot rules applied on the merchant ship's I rode. On Thursday nights on one ship (USNS San Jose) it was Philippine Night and it was an all Filipino menu. As I went to the chow line I asked the head cook Rolando what the side pot was. He looked at me with questions marks in his eyes and scratched his head. I said you should have cheeseburgers for those who don't want Adobo it seems only fair.
Well we did have a laugh about that and the other Filipino's started calling me Side Pot Paul, I was lucky I was still single at the time But the next Thursday night Rolando had hamburgers as the side pot, and told me that it only seemed fair. The Chief Steward, who was also my friend and fellow street runner, thought that was funny and told every cook in the fleet. But even all these years later if there is a party at my house there will always be a hamburger on the grill's side pot, and it is very popular with everybody, but especially the kids.
So there I was an Irish kid from Boston meeting my very first people from the Philippines in San Diego Boot Camp in 1964, since I'd studied their country in geography class at Minot Elementary School in Dorchester MA. I had many questions for those guys. But a few years later as my ship steamed past Grande Island into Subic Bay, I found that those guys hadn't told me everything.
Forty plus years have passed since that wonderful day in 1969; I've forgiven those guys that withheld certain information from this impressionable young lad from Boston, for as I reflect back on it, I realized I never would have believed them! I mean really, imagine the term side pot having two meanings!