NEW articles daily! Subscribe below to receive daily updates with our new articles!

Knock, Knock, the gate I hear one day, as I had ripped out the doorbell the first week in my new house, after discovering school children liked it more than me. At the gate was a well dressed young man with a clipboard and a cardboard box. He explained that he was from the municipality and was there to test my water.
I found that a tad odd as the area I live in has no water supply, and I used a pump and very deep well. Okay, I'm thinking, this could be fun!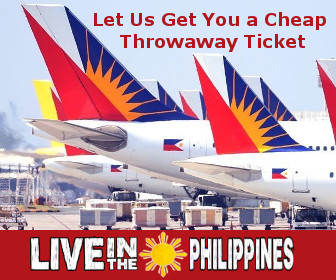 "Sir may I have a sample of your water?" he asked. And off I went to get it for him, as I enter my kitchen I see the Wilkins's water dispenser and filled up his cup. When I gave it to him he held it up to the sun and peered intently at it, then opens his cardboard box and Somewhat akin to Harry Potter, he started to perform magical motions with his test tube and chemicals, and proceeded to turn my water a very unappetizing moldy gray. I gasped in shock that I could be consuming minerals in mineral water. It remained me of consuming Rum, in Rum & Coke.
Then the well appointed young man explained that if I subscribed to his company's service I could have ultra clean water, and not die a horrendously painful death. Remember in the beginning, after the Knock, Knock, at my gate that he was from the municipality? Still being in a playful mood, I asked if the filtering system could be hooked up in line with my water meter. And found that it could. I then asked him to show me where it could be done, and let him waste ten minutes searching for the meter I didn't have…
It was a hot day, so I offered him a glass of coke (I couldn't give him that bad water) and explained that I knew he had fibbed to me about whom he worked for, and the water he had tested was Wilkins brand. Then my wife told him that the old Kano, liked to "Bulaga" people who tried to "Bulaga" him.
A couple of years later, a water system was installed, it was very small and could supply only about 300 homes, so they sold the water hookup to more than 800 homes. For the first 6 months I had city water every day, then every couple of days, then once in a while, and finally weeks on end with no water, as it still is today.
Then they gave me a bill for a few hundred pesos, which I could see no reason for, as a year prior someone stole my meter and I'd gone back to just using my well, six months before that. It was for a minimum monthly charge I was told.
"Sir, for the non-payment of your water bill, we are discontinuing service to your house!" Well they had pretty much done that, after the first six months. In July this year the non-water system was sold. The new company asked me if I would like to avail of their new service. They bought the company, changed nothing, nor fixed nothing. So I smiled and said, "When Caribou Fly!" As with living here, the well is also my choice.