NEW articles daily! Subscribe below to receive daily updates with our new articles!

In 1965 my first Navy ship sailed from Florida to Europe or the Mediterranean to be more precise. I was 18 years old at the time my first trip out of the good old USofA. It was all new and wondrous to a young kid from the Dorchester section of Boston. Our first Port o call after sailing by the Rock of Gibraltar was Torremolinos Spain. It was a seaside vacation destination for British and Scandinavian tourists and now, toss in American Sailors on shore leave. (Just to add flavor)
Beaches, Clubs with legal drinking for us and tourist ladies as far as the eye could see. California had Disneyland, but this was better and I was tall enough to ride all the rides. Plus all the local men wore skin tight shirts and pants and carried "Man Purses" We Americans wore shorts or jeans as did the rest of the tourists from northern Europe. But those Man-purses" seemed to put off the visiting tourist girls.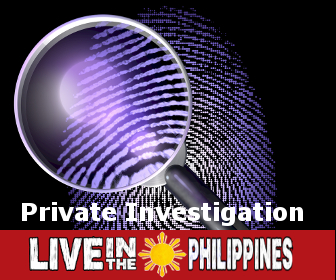 Rico Suave was not even a thing yet but there he was, actually hundreds of them on every beach (They wore Speedos) and their tight shinny shirts in the club and on the street. The Rico's all carried a "Man Purse" everywhere they went. But later that year we were in England, I never saw one being carried in England or most European countries north of. France. Then, years later they disappeared into fashion history. They might have tried them in the US but never in any club that my friends visited.
Now shockingly here in 2015 in the Philippines, they are back 50 years later, but being used once again. I started noticing them in the malls, at first I assumed they were holding their ladies bags while they shopped. But no they belonged to the guys and they will proudly tell you that they are not a Man Purse but a Men's Sling Bag. But I noted that they seemed required to stress the word Men's when explaining what it was. I saw two of my twenty something nephews using them, and was forced to bite my tongue. (That didn't last long) because after a cocktail or two I started laughing and asked them about them. The subject was quickly changed.
For the past few months when standing on my roof patio having my morning coffee while observing the street I noticed that 3 out 5 guys walking by had one over their shoulder. Now it's been over 15 years since I've been to the US but I'm hoping it is not a style originating from there and made popular again by liberals. Has anyone seen it sprouting up in Europe again? Will we be cited by the Fashion Police if we don't have one? Of course the Sling Bag (Man Purse) is a required fashion accessory by our one friend who lives in Tagaytay.
Now before the rest of our friends of LiP get upset at my picking on the fine city of Tagaytay please go to LiP archives and read "My Rant" (October 12th 2015) and you'll see why.
Well that's enough on that subject and if any reader has a wonderful stylish Man Purse" or "Sling Bag" please note that it was not you I was talking about in this article, but "Those other guys!" Please understand, I'm a guy stuck in the past, resistant to change and the idea of my carrying a shoulder bag is just New to Me! Cargo shorts have enough pockets to carry anything I need.
I carry a money clip, a small ID case for regular use and a slightly larger one for shopping if I need credit cards and extra ID, plus the ever present Zippo lighter.
This is not new and I'll never need a Man Purse"!!!