NEW articles daily! Subscribe below to receive daily updates with our new articles!

Living here for almost seven years now, I could really see lots of changes in tv shows. Not much to see before. Now you get lots of choices like STARWORLD, they're showing (Oprah, Seinfeld, American Idol, Kings & Queens, Rachel Raye, Amazing Race, Survivor, and many more). STARMOVIES there showing the fairly new movies that just got out of the theater. STARSPORTS. Of course there showing the games like golf, football, cricket, tennis match, baseball and poker and more. Lifestyle it's the copy of home and garden TV in the States, I like to watch this lifestyle channel cause I learn some tips from them, they also have some cooking shows like Wolfgang Puck, 30 Minute Meals, Barefoot Contessa, Sweet Dreams, and etc.
We do have CNN INTERNATIONAL, BBC WORLD, theres also channels that cater to other foreign speakers like German, Japanese, Spanish, Middle East, French, Indonesian, Chinese.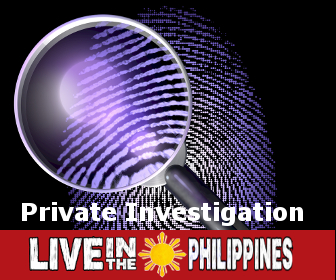 Of course lots of Pinoy shows. They even had reality TV show like for example Pinoy Big Brother. I am not sure if you are familiar with it. It's like 10 or so people living in one house and one would be voted out each week. I think it's like Survivor but they're just living in a house. I have not watched it yet. Just heard from my people. Whenever I joined in with them for lunch I just heard them talking about it, who was voted out or what was the task given. People here are really hooked to it. Shows that people get addicted too here are Mexican and Korean soap operas. They had that translated into Tagalog dialect. My God people really watch those. It really is a hit here, that's the main topic for lunch time here. Most of the channels here have talk shows like Oprah, celebrity gossip, game shows. If you have TFC there in your area in the States you can see some of it.