NEW articles daily! Subscribe below to receive daily updates with our new articles!

Lechon and liempo wow, they sure taste good, but do you miss Texas Pulled BBQ Pork?
Or Texas style BBQ Pork Ribs, served with corn bread, 'taters (Rice also) and corn on the cob?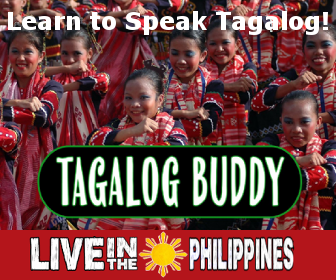 How about Texas style BBQ chicken and beef ribs?
How about a BBQ beef brisket sandwich that falls apart in your mouth?
And a host of BBQ sauces, that will remind you of home wherever that might be from, waiting to be dripped on you BBQ.
Let me digress, the weekend of July 18th I had planned a road trip to Vigan up North, here on Luzon. The gods sent a typhoon that changed my plans a bit. My area of Bataan never did get hit hard, about 5 hours of gusting high winds and rain that trashed my yard with leaves and branches. And my 4 am wakeup call, when the 10×20 foot tent in my backyard decided it was a parasailing device. And how wet I was in the dark and the wind, taking it down? Why was it, still up when I knew the storm was coming? My answer is, I'm Paul, and I plan ahead! The truth is I was out the day before hitting the resorts on Baloy Beach in Olongapo, celebrating my birthday with friends.
The hard rain, had canceled the planned BBQ at the house, so we applied "Plan B" and partied on the beach (all the bars had a roof) see why I forgot about the tent?
What the heck does all that have to do with BBQ?
Saturday morning my friend called and invited me to lunch at a new place he found on the boardwalk area of Subic Freeport. A place called "Texas Joe's" When I arrived I saw a brand new building with a well landscaped front, a good size parking lot. (That is so rare) and an open covered section outside with a covered bar made of rustic looking thick timber (made of cement), and many tables. Inside it had the look of a Texas Saloon with a bar at one end and country music (not loud at all) piped in. The tables were covered in brown butcher paper, (eating BBQ; that made sense) and all the staff dressed in cowboy gear, kinda' cute! The tiny cowgirl handed me a menu, as I opened it and as I read it, I glanced skyward and mumbled a thank you.
Service was quick, friendly and oh so professional, my eyes jumping from page to page wanting to order everything. But for my first time I went with the BBQ Beef Brisket, covered with melted cheese, and a hot BBQ sauce. Plus zesty spiced French fries, corn bread, and fresh corn on the cob, dripping with heart clogging butter (ya gotta' ask for the butter).
Did I mention the ice cold beer? It was to die for! The two ladies could find no Philippine food on the menu, so I smiled and asked "Is chicken not a Pinoy food?" (They served rice also) One ordered Chicken and the other lady ordered ribs. Both our wives said it's good, and they wanted to eat there again. (Thank the stars for that) The price was good, no meal was over p400.00 except the Steaks and the highest price steak was the tenderloin at p500.00.
Wednesday; 4 Aug. we were having our third all day brownout in a row, I jumped up and asked my wife and her sister if lunch at Texas Jo's would be a good plan? I had the pulled pork this time and Clara had the Texas Tornado Wings, my wife went for the ribs again, (Hey, they were good both times.)
I'll be there again, and maybe again after that! I just have to try "The Bubba Burger". The week before at the Casablanca Hotel, which now has Mongolian BBQ again on Friday nights, (I knew they'd figure out a way to do it), and as with all their items it was delightful. But for lunch that Tuesday I had a Philly Cheese Steak Sandwich, while eating it I thought I was on Broad Street in downtown Philadelphia. If you doubt me, ask Dave Starr, as he had one also. I might never find that perfect Gyro sandwich here, but as of today I just don't care.
I've always said; "I choose to live here." Now it's just tastier!