NEW articles daily! Subscribe below to receive daily updates with our new articles!

In February 1582: Pope Gregory XIII introduced the Gregorian calendar which the world uses to mark the days of the year. Although the Gregorian calendar is named after Pope Gregory XIII, it is an adaptation of a calendar designed by Italian doctor, astronomer and philosopher Luigi Lilio. He was born around 1510 and died in 1576, six years before his calendar was officially introduced by the Pope (And put his name on it). These are the people, who came up with the idea of Leap Year, and 2016 just happened to be a leap year. This calendar loses a day every 3,000 years or so, the millennial generation will be long dead before they can blame us older people for that missing day. Now what has surprised me the most is that that it hasn't been changed to some form of metric calendar like they've done with the measuring stuff?
A liberal on Facebook who claimed to be from the Millennial Generation blames my Generation (Post War Baby Boomer) for all the problems of the world. So I asked him what 16 year old kid would know anything about that. Then he explained that he was 42, born in 1974? I asked how he thought or figured he was a "Millennial" He explained because he was there for the change from 1999 to 2000. Since I lack a Liberal Arts Degree like him and only have a Bachelors of Sciences degree, what would I know? Well I know that I was there for the change right beside him but somehow it missed me. So I explained that a middle aged man could not possibly be a Millennial. Middle-aged, he angrily fired back? I explained that if the life expectancy was 76 middle-age ended four years ago for him. Maybe he planned to live past 100 and thought fifty was middle-aged? Good luck on that with Obamacare.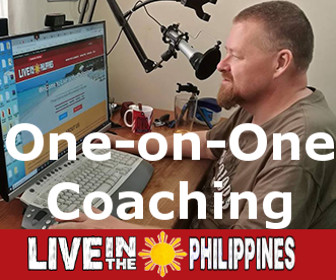 But he went away when he was stuck for a response to my point. But then it dawned on me that New Years is over, it really wasn't because on Monday 8 February 2016 we have "Bagong Taon ng mga Tsino "or Chinese Luna New Year's Day. Does it ever end? But do you find it funny that they use a Gregorian calendar so they'll know when to celebrate? I searched a few web sites to find out what the new year was and the best guess was between 7,000-25,000, if you know please tell me I'd hate to get it wrong.
And the last one I'll mention will be "Rosh Hashanah" Or the Hebrew New Year which is on Sunday October 2nd 5776 (Again 2016 by the Gregorian calendar) At least they kept tract of the year. I know this holiday very well as my neighbourhood was Irish Catholic in Boston but we were beside the Blue Hill Neighbourhood which was Jewish, and we knew and respected each other's holidays and never heard about political correctness in the 1950's + 60's.it's amazing we all survived. BTW I don't remembered fireworks on Rosh Hashanah.
So I know other cultures around the world have their own New Years day, but I'll let you readers tell me the one's I've missed. But before I leave do you think we could standardise the world to one Metric Calendar we all could agree on?
La Fiesta de San Juan Bautista in June in Puerto Rico 90% of the island will walk into the ocean backwards at midnight to wash away any bad luck, if you drown the bad luck is permanent, and its so much more fun than any New Years Eve and twice the party, Plus NO Fireworks.