NEW articles daily! Subscribe below to receive daily updates with our new articles!

On Facebook the first of April I posted a joke teasing my younger Brother Dan. (As I normally do)
It was posted like this:"My Brother Dan read that a law in Sweden requires that you turn on your headlights while it's raining. Dan's problem is how in hell will he know when it starts to rain Sweden?" Now we have been teasing each other like this for years! Once he told me that in fact he was an Only Child!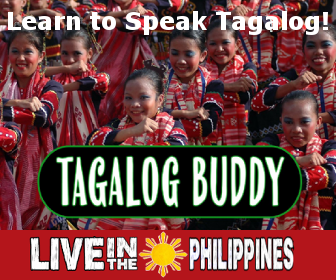 Daniel (Of course) had his return Commented the same day: And Dan said; "It's also now a law in Massachusetts which of course most of us (Meaning them) Massholes pay no attention to, just like most other traffic laws. Which is why anyone from outside of the commonwealth that's ever driven in Massachusetts the first time, calls the locals Massholes! You may proclaim what you want about the driving where you're from, but if you can drive in Boston you can drive anywhere on Earth. It's just a fact!  Helpful hint, (We do not make a U-Turn in Boston; "We Bang a U-ey!" 
So I came back with; "Since it might be raining somewhere you just keep your lights on all the time? The Philippines has the same law, but here in the RP they think the lights burn extra fuel, so they refuse to turn them on at night.
And this is the same reason why Motel 6: which since 1988 has featured Tom Bodett telling you; "We'll leave the lights on for you!" "They Never Have! The chain was never a success in the Philippines as the lights were always off and no one ever found the motel and because of that, bankruptcy insured. 
My friend Charly and I were on a trip from hell years ago on our way north to Alaminos Pangasinan 100 Islands (Again depending on the tide)
When the ladies announced snacks would be required as we had just finished lunch. A line of Kiosks twenty five strong appeared alongside the road, we pulled the car in. I announced that a beer was in order, so while the ladies canvassed for snacks Charles and Paul went in search of a cold SMB. The total of 25 kiosks's lined up, all bearing a sign advertising "Ice Cold SMB" was misleading, as none had ice and only two had a cold beer. plus only two of the twenty five shacks had one cold beer each and this was the afternoon rush, and the rest were out. Snacks were a plenty, hopefully the ladies did not want a cool refreshing beverage because the two beers were the limit of their cooling power for that day. Ice Candy was out of the question, don't even ask!  I've been around the world multiple times and that afternoon back in 1994 was the first time I had ever helped drink a town dry. 
In hundred Islands Charlie's wife took us to a wonderful resort, it was low tide as it was built over the water and the smell let you know that was true. Later that evening I noticed the car we rented was gone, along with Charlie and his wife. A question mark appeared above my head, but I was searching for food. While walking I noticed a new hotel resort a mile down the road, it had a patio bar and restaurant, and a nice parking lot. In the parking lot was the rental car that we had rented together. Charlie's wife made him change hotels to a new and better one. They assumed I was happy where I was, which was fine as by then the tide had came in. 
The next morning Mayang and I moved to the new hotel, had breakfast and hired a tour boat to take us out to see the islands. Mrs. Charlie was sleeping in that day and would join us later. I set sail at 9am with Gillian and the Skipper on a three hour tour. The Islands were fun, clean, and some of the best swimming so far in the Philippines. A great day until Cleopatra's Barge made its arrival on the scene after lunch. We came out on a 20 foot Banka boat, which of course was not good enough for the Queen we were travelling with. Our arrangements included the day trip with the Skipper and Gilligan on the SS Minnow, lunch for the crew and passengers and 10 beers on ice for me with a few soda pops. Charlie's barge nested alongside late in the afternoon and discharges Charlie and his wife. She demands the 45 foot barge return to shore and bring her a late lunch, a fight occurs with the barge skipper, until he set sail back to port. I told Charlie to talk to the Skipper and Gilligan and see he can take them back to the resort, as the Barge Skipper we had figured out was not coming back at all. She refused to ride on the skippers boat due to its size, the sun was setting in the western sky and we talked his wife into riding back with us or spending the night waiting for her lunch on the barge.  
My wife and I had a great time and have gone back a few more times; Charlie never has, until years later we all went again with his new wife! A wonderful time was had by all unlike the historic trip from hell, but now we leave the lights on and Charlie's Ex-wife at home. You are surpose to learn from the past!