NEW articles daily! Subscribe below to receive daily updates with our new articles!

Over the years here in the Philippines I've urinated away more money than I care to think about, or if I were being polite "I frittered away my cash many times". I've noticed this subject comes up on LiP quite often.
I noticed some foreigners feel they are a walking ATM machine to their Philippine family, and they feel they are wearing a sign that says "No daily limit" And also to some of our families in our home country. But for this article I'll deal only with the Philippines.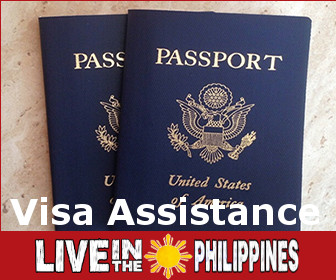 I was lucky compared to some people who moved here, as I was still employed in a very well paying Seamans job that allowed me to live anyplace on earth. My first few years here I improved houses belonging to family, we added new roofs, put in wells all for the betterment of the family. Here is how I viewed it. I have written in the past about sitting in the Long Bar in Raffles in Singapore and running up a bar bill in the hundreds of dollars, and I can't help with a new well? That would require a special type of ass to think like that. So I helped! But I also protected myself by putting a limit on all loans to the Brother-in-laws of P 10,000.00 each and as many times as they needed it as long as the previous loan was paid off I would lend again. The gifts I gave to improve their houses were not included in the P 10,000.00 I loaned amounts
Kuya I need money to open my Sari-sari store again, then found out they borrowed from others that year and failed three times and were looking to fail again.
I learned that "Kuya, will you borrow me…" Really means Kuya, Will you give me…"  So now for many years I have lent no more while waiting for the first loans to be repaid. BTW it was Interest free for them! My wife's family has three of us Foreigners attached to their family. Me who lives here within their grasp, one who lives in Holland (Netherlands) and one in Las Vegas Nevada. Since it is not long distance to my house I receive the first call every time. But the loan repayment rule trips them up every time!
Medical emergencies are split by Holland and me, and believe it or not, neither of us has any problem with that. I administer the situation here and then talk to Holland and we solve the problem.
A Brother-in-law's wife was in the hospital a year ago. He brought me the bill for P27, 00.00 to have me and Holland pay it. I told him to go back to the hospital and ask them to lower the bill, and to go to the city Mayor and ask for help. One week later the bill was now P19, 000.00 I'll do some but not all, BTW this just happened again with the same family (The Husband this time), and once more. And I sent the wife to get the price lowered the way her husband did. That bill was lowered by one third.
The Las Vegas side will do nothing, but then I've not spoken to them in15 years. But here is the part that causes me to ponder. No one is going off to work every day, they can be found in the purok sitting with their collective thumbs in their butts, quick to come and perform odd jobs at my house. Painting, yard work or whatever, but not once has that labor been a gift to me, or have I been asked it to keep the pay to lower their debt. Nope, cash at the end of the work day. Now I know why Bob Martin, refuses to use the word paradise.
Addendum:
My cars have always served as the duty ambulance in my neck of the woods, and this service I freely provide to all who requests it. (Even non-relatives) But not once has this service been needed during the day, always between the hours of 0200-0500 AM. For the last 18 years.
But the main point is: "If you lack a sense of humor, this might not be the place for you!"