NEW articles daily! Subscribe below to receive daily updates with our new articles!

Since I'm one of the last few hundred smokers left on earth, and I still use a Zippo lighter, as I have since 1964. As a matter of fact, it's the reason I smoke, the sound and smell of a Zippo is beyond compare. I have a collection of Zippo's, more than a hundred I've acquired over the years.
The first of the two things they require, are flints (or stones as they are called in the Philippines). The flint situation I remedied a few years ago on a trip to Guam. I stopped by the Navy Exchange there and purchased over a thousand of them. I found that the local stones were only good for a few days before they dissolved in to a mush when they came into contact with lighter fluid. Not a big selling point!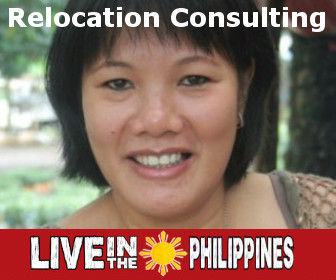 The saga of the flints began, when I arrived at the airport in Guam for my return to the Philippines, and during the baggage x-ray search they found them, I'm questioned as to why I had all the flints in my check in bag. I explained the reason as I stated above. The not smiling man from the Department of Homeland Security asked to speak to me back in their office. "Sir, do you know that flints are very dangerous?" he stated. I said, "Yes, if you strike them against steel in the presents of a combustible material such as lighter fluid they are." But as I had no lighter fluid in my check in baggage I fail to see the harm. A phone call was placed to the U.S. for an official ruling on this matter, the flints continued with me home to the Philippines, after being officially deemed safe. When I landed in Manila I took it upon myself to declare the large amount of flints I had. The customs guy told me I was wise to bring them as they were hard to find locally. So much for flints being dangerous in the Philippines.
The second item required for a Zippo lighter is the fluid, which is naphtha based and fires up easily when the flint contacts the friction wheel. This design has been around since 1932 and has lasted through the test of time.
So what's the problem? The problem is the Philippines, has been inundated with knock off Zippo lighter fluid, from some un-named country (can you guess), in a can that would fool the president of Zippo Corp. normally one would fill his/her lighter once a week, and enjoy trouble free operation. But the knock off fuel requires a daily filling.
I returned to the store and explained to them, that there was a problem with their stock. No argument from the store manager, he'd received many complaints from his other customers, and was well aware of the situation. Here came the shock, nothing was being done about it. And he planned to sell out what he had in the store before he reordered from a new distributor. I asked if it mattered that he was knowingly selling a bad product to his customers, and he seemed not to care. He had 3 cases left and didn't want to lose money.
Using logic in an illogical situation, I pointed out that if he could have that attitude with one product, than he had that attitude with every product, and I asked why I would buy anything from his store. As all items in his store were now suspect.
I estimated the value of his remaining stock to be around P 4,284.00. Every two weeks I spend around P9, 000.00 in his store. Or approximately P 200,000.00 per year and his cashiers all verified this claim; this did not bother him a wit.
I explained that when I was done e-mailing and texting all my friends, his loss would be in the millions of Pesos per year.
As everything in his store, is available at five other stores on the Subic Freeport. Again he didn't care, he felt he had won, and was sticking to his plan. He was just way too smart for me. He's quite the brain trust. I said goodbye to the store workers as I left. Let's hope the new owner will have better business sense. I don't think for a second, that I or my friends will be the reason his store shuts down. He's so smart, he'll do that himself. The other stores on the Freeport have good Zippo fluid, it's easy to tell, just smell it, and you'll know. BTW: I never once asked for a refund, as pigs will fly sooner than that would ever happen, all I wanted was to buy some real Zippo Fluid.