NEW articles daily! Subscribe below to receive daily updates with our new articles!

We've all met them, the bad guest, hell you or I could be one, and I would just hope, that's not the case. In my whole barangay there were only two of us Kano. And the problem was guilt by association, whenever the other Kano causes an upheaval in the purok; I am the one who has to hear about it and try to quell the bad feelings.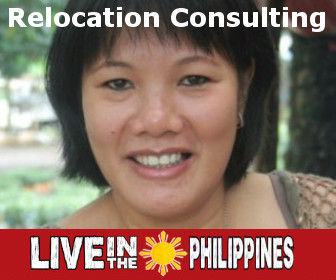 I tried to explain to him that living in someone else's country, is like visiting their home. They may invite you in, sit you down and offer you hospitably, you have the right to accept what is offered, and enjoy sitting in their house. But, you have no right to re-arrange their furniture.
If you feel that you have the knowledge, to fix what you believe to be broken in their country, than I suggest you quickly return to your own country and repair it first, as you must have all the answers.

My problem solved itself, as he got so sick of butting his head against the wall (or a Navy term "Pissng up a rope"); and sold his house and went back to the states. His social experiment lasted only three years, and a lot of cash, as he sold his house (brand new) for one half of what it cost to build. I know he was not a bad guy; he just came here without a clue as to what to expect.
When I was in the Navy and stationed around the world, I noticed that a lot of people on the base seldom left it. I had a name for them "Perimeter Lizards'" those who would go up to the fence, and peer out. Then complain about the locals, and what a mess their country was. How could they know?
I fought to live off base with the locals, and would argue with the Base Commander, that since I was the Commissary Officer, I needed to view the local culture to better serve my customers; pure B.S. but they all approved my request.
Which left me with friends and memories that will last forever, thanks to my being part of their life and they part of mine
Living in the Philippines was my choice, as during my ten years as a Merchant Seaman, I lived nowhere. My only connection to anywhere was a storage locker in Florida where I kept all the things important to me. My Father called me the richest homeless man he ever met. When I was paid off a ship I'd just pick a place on earth and go on vacation for a couple of months.
On one of my vacations here in the Philippines I visited a retired friend here in Olongapo City, Luzon, and married his wife's sister. One of my better plans, and I've not had that many. My point is I choose to live here, and have no reason to complain, as my wife won't let me!
P.S. Not everything is Tongue-in-Cheek!