NEW articles daily! Subscribe below to receive daily updates with our new articles!

A few weeks ago I went with our girls to Eden Natures Park. It was a gift from Bob to our girls since they've been helping us when Bob was at the hospital. Bob asked them first what everyone likes to do. The girls chose to go to Eden, so we went there. The boys didn't chose it yet. When asked the girls why they want to go to Eden, they said they want to try the cycling in the air (skycycle) and they also want the skyrider just like zipline. I said really? They explained to us and I was cringing in my seat listening to them explaining to Bob.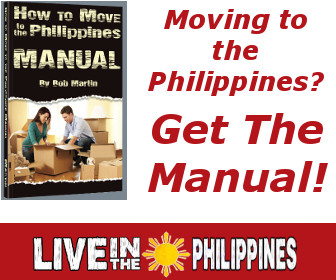 Bob asked me then if I will try any of those rides. I said immediately "no way Jose". Ain't doin any of those rides. I'm so scared of height and I'm scared I might throw up there while hanging in the air. That would be gross for people to see.  So few days after talking with the girls we went there. On the way there I had in mind already that I'm just the spectator, when I finally saw the the zipline and the skycycle and the skyswing I said to myself definitely I will just sit on the bench and wait for the girls to be finished. But after the girls paid and stuff I saw a kid that's riding the skyrider (zipline) and not that scared. Just then I decided I will try it and see what happens. I'm glad I did it.
Firstly we had our safety gear put on. It has to be done by the workers there. You just had to tell them if it's too tight they tend to do it that way. Then off we go. Let me tell you just climbing the steps to go on top, it's already grueling. Honestly, I was a bit worried there already. Then, the in-charge on top there asked who go first? Our youngest daughter Nicole immediately said it's Glenda (my niece). She said she has to see first how to go about and stuff,  then she said she will be next and I'm the last. The 3 of us did the sky rider (zipline). When it's my turn, I tried to be brave and not scream and I made it. Yes I finally conquered my fear of height. Thank God for that.
Our other daughter Jean and my niece Bebe did the skycycle first. Skycycle is biking on top of a cable. You have to pedal from one end to the other end at over 50 feet high. That ride is just not for me. I'm so scared I might faint halfway through ride. Watching the girls on the bike pedaling they looked like a pro. As if they're not scared at all. Then after biking they did the zipline. They liked both rides a lot. They even went to the other areas that had other rides since its free anyway. There is plenty to do there. One day I think it's not enough.
They had also this ride it's a 2 seater skyswing. Skyswing will hoist you 80 feet above the ground. In its highest position, the ride reaches a maximum height of 95 feet. Can you imagine that. When we first arrived there, we saw somebody on the swing in the air. They're screaming on top of their lungs. Can't blame them, they've been swayed so high and I felt it took forever to get done, just watching it makes me dizzy.
The Fees:
Entrance Fee: P220 (adult) P180 (kids)
Skyrider: P150 per person
Skycycle: P200 per person
Combo discount (skyrider & skycycle): P300 per person
Skyswing: P200 per person or 2 people combined to ride discounted to P150 per person
Fishing: Free (just had to pay the fish that were caught)
To get there from SM City Ecoland. By public transport jeepney: Just ride Toril route jeepney get off in Mercury in Toril. You can tell the jeepney to let you off where to go for Eden Nature Park. The landmark in the area is the Mercury Drug facing the National Highway. Just ask the tricycle drivers there. There are plenty of them there waiting for passengers. For tricycle fare it varies from the drivers and the passengers. Usually the driver will say it's P80 per person. Somebody at the jeepney told us that the fare is just P60. He was a local from that area. You can bargain with them between P65 to P75. Really it's between you and the driver. I paid P65. It worked out fine for us.
From Mercury Toril to Eden it's around 12 Kilometers. It's 45 minutes travel with the tricycle plus it's an uphill climb. Going there, you can really see the spectacular view of the city of Davao and the water. Plenty of beautiful houses and nice fruit trees on the side of the road. Many fruit vendors too. Lots of other resorts too on the way there.
Have Fun!! We Did!