NEW articles daily! Subscribe below to receive daily updates with our new articles!

In the olden days of the NAVY FEDERAL CREDFIT UNION you had to be a member of the US Navy or USMC to join and you had to be outside of the United States. All Dept. of Defense can join now)
I was a Member of the Norfolk Navy Credit Union, at the time and wanted a previously owned 1965 Ford Galaxy 500 Convertible. (The picture is not my car, one of those woman I met kept all the photos of mine)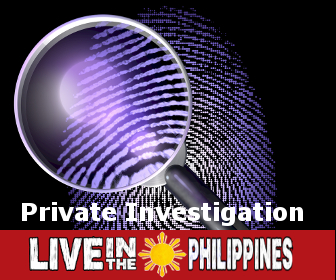 I had reenlisted and could put half of the purchase price as a down payment. The credit committee in Norfolk assumed that I was tricking them by reenlisting and I planned to run off with their half of the car, and turned me down flat!
Dejected I left in my 1962 Chevy Bel-air back to the ship. In my locker (The "B" Drawer to be precise) I noticed the card from the Navy Federal Credit Union which I had joined in Rota Spain just a couple of months before. The card said call collect, but my Division Officer told me it was an accepted call on the Navy's Trunk line.
I called, told them about the deal, they approved it. (I was still paying 50% down) and then they told me that banking laws prohibit being a member of two credit unions at one time, I must (My choice) quit one. Goodbye Norfolk and was driving my new (To me) convertible on Virginia Beach the very next weekend.
Being single I noticed that I had a lot of cash in my "A" Drawer at the end of every month, so I cut an allotment to the NFCU for 50% of my pay to be deposited the next day with the Disbursing Officer, and my good saving habits were started, plus I was still driving a chick magnet car. (But there was this one chick……)
Next was the problem of stowing my car while deployed to the Med or Northern Europe. But a Chief I worked for had a house with a two car garage, and for $20.00 per month I rented half. Put the car on jack stands and went to sea.
As we moved into the 1970's Storage Lockers came into being, but the Chief's garage was much cheaper, but he transferred.
A few years pass and quite a few previously owned great cars came and went. (Well there was that Fiat 850 convertible piece of crap).
I was a brand spanking new CHIEF Petty Officer on recruiting duty in Coco Florida I felt I deserved a brand spanking new car.
Here is the reason I bought the one I did. Still single, driving a restored 1958 Austin Healey Bug Eyed Sprite along the Banana River to my Condo in Titusville Florida I passed the Lincoln Dealership that had a new 1978 Cream colored Town Car in the window with a white leather interior, and a white landau top. What would you have done? Plus I had a few beers.
Dumb salesman, I pointed to the car I wanted, he danced me around the lot showing me nice Mercury's but no new Lincoln's. I broke loose to make a head call and found his boss and told him one time that I wanted that "Car in the Window" I was in uniform but pointed out the Healy and said: "I have clear title to that!" As if I'd ever sell it. I handed him my NCFU card and told him to call and get the loan approved (It's Toll Free now). He was going to bring in the salesman, but I told him I would leave if I had to be around that dolt one more second.
One phone call, NFCU told the sales manager it was approved and to give Mr. Thompson the title and keys. He asked me how that happened, and I explained that I had more money deposited than the car was worth. He smiled and mumbled "Stupid Salesman" I requested if someone could drive the Lincoln to my place as I wasn't leaving my Bug Eye anywhere.
This is a no shitter; he had the same stupid salesman bring my new car home. Next, I drove the Lincoln for 12 years trouble free and gave it to my father as his Florida Car during the winters. I went back to driving previously owned cars. (And Motorcycles all10 of them) I did buy my 750 Norton new!
Why, because now I'm a Merchant Marine in Asia, and who doesn't want to store new cars for six months at a time, my last loan was in 1978 and until now if I can't pay cash, I don't want it. But every month the Navy Federal Credit Union still keeps my money safe in Virginia until I want some.
So Bank Loyally, I'd say I have it, with almost 50 years with just the NFCU.
My wife looked at me a couple of years ago, when my New Old Honda was on the way off the mountain to be replaced, and she said; "Can we afford a new car? So I said why not, and the search was on. I found the Mitsubishi Mirage G-4 after looking at the same class of car from the other dealers, the Ford Fiesta, was "P" 1,200,000.00 and had not one thing more on it than the G-4 which was "P"850,000.00, the girl at NFCU recommended I put down half, and finance half at 1.29% for three years.
They put the total purchase price on my visa debit card and upped my limit for one day and the dealership sold me the car for cash. If you use a regular credit card the dealerships bank will charge you around 6% interest for working the deal. Any time you can cut out a bank is a good day.
My wife is a full member of NFCU as are my daughters and grandchildren. I've had one bank for 90% of my banking life, not shabby.
And a second loan since 1978, on my banks advice to save me losing interest on my savings account.
BTW my warrantee on the Mitsubishi was three years or 100,000 kilometers. At the end of four years we still only have 21,000 kilometers on the car, and I never took it back to the dealer for their overcharged service visits. This is how I do it, but it is not my recommendation for how other people should do it. You're big now, so you decide how to do it.
Mrs. Thompson did ask about one more NEW car, I told her as soon as she puts 100 "K" on this one, that should be in about 16 more years. I'll let her pick it out!