NEW articles daily! Subscribe below to receive daily updates with our new articles!

I was at the Boston Army Pier taking my Draft Physical in October 1964, a Navy Chief walked by and asked if I was looking forward to another cheery New England Winter? Hell no; I replied, he said if I could be there at the pier in the morning by seven AM (0700 Hours) I could join the Navy and sail on a hotel with four sit-down hot meals every day or be drafted into the Army and tote my hotel on my back eating MRE's. Light bulbs were going off in my brain, but then he clinched it when he said, I would spend the next winter in San Diego, CA. Where the hell do I sign?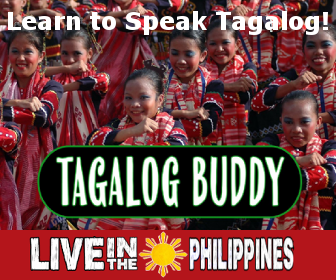 October 29th, 1964 at 4 AM (0400 Hours) on a grinder (Parade Field) I met my first Filipinos, a nationality I had never met before and knew nothing about. But they were meeting a skinny kid from Boston that spoke English completely different from the thousands of other Kano's they were meeting that day. We were all scared, confused, and wishing we could climb the fence and go home. I was 3,000 miles from home and they were a hell of a lot more. So we learned to get along and band together, all of us no matter what race, nationality or religion. We were all now, just Navy Boots and truly screwed.
I found that the Navy helped us all in different ways; one way for the Filipino's was that rice was served all four meals a day. (We have shifts on ships with people working at night called Mid-Rats or midnight rations) and they also had hash browns for me. (BTW that has never changed)
In the head (Comfort Rooms) there were tabo's in every stall, even if some were empty number ten cans from the galley. Inquiring minds needed to know: But, a Pinoy in my Company explained its use, and I decided to stick with tissue paper.
Every ship and base had a large contingency of people from the Philippines since we had a "Status of Forces Agreement" between our two nations that ended when US bases closed in the Philippines.
The Philippines has a century's long tradition of going to sea. As I have shared cocktails around the world with Pinoy seaman in more countries than we could count.
My rating or job, in the Navy (Ship's Servicemen), was equality manned by Filipino's so I lived and worked with them every working day of my Navy and Merchant Marine career which lasted close to forty years. Then in 1993 I moved here to live and met and married my wife Mayang.  Also during my years on ships, I have visited the Philippines in the 1970's and 80's on many ship visits. And yes, I even flew here once on vacation.
One ship I was the supervisor of a cargo hold, three Filipinos worked with me. I was charged in the proper stowage of the cargo. These guys knew the drill and were professional. I decided where the cargo was to be stowed but NEVER tried to tell them how to do it. A trusted friend or a Kuya had taught them the way to perform the task, even If I thought my way was better.  (Better or just different?) They were going to do it the way they had learned. But if you think about it, what did it matter, if at the end of the day, the task was accomplished and the paycheck arrived on time?  We have a section on a lower tween of the hold where we had an area to hide and relax and joke about the day. They knew that I said nothing because I trusted the way they had of doing the job. When I worked for a Pinoy supervisor the same give and take were afforded to me. When you hire a crew to do anything around your house, sometimes you must bite your tongue.
EXAMPLE: A crew was painting my house wanted Bamboo to make staging vice the pipe staging I was going to rent. I bought the bamboo, as that was how they did it. If the house looked good when they finished, why worry about the way it was done?.
Here is what I gleaned from my working and living with Pinoy's. There is no way with all that experience, that I could ever tell you how they think or why they do things the way they do. So I smile when a Kano, will write like they have gathered that knowledge in a few visits or a year or two living here and assume we have a full understanding of Filipinos. But yes we should know that they have met a group of welcoming people with a wonderful live and let live attitude. A trait we would be wise to emulate.
I had a young sailor ask me why the Filipinos on the ship kept their shoes shined on inspection quality. After ten years in the Navy (At the time) I admitted that I just didn't know. But I knew how to find out, I worked in the same office with my equally ranked shipmate Nestor M—–T who explained to me that he grew up in the 1950's after the war, outside of Manila in a rice cultivation area, he said; Money was tight, and he only wore slippers (Flip-flops) his entire life until he joined the US Navy and was issued two pair of leather shoes one dress and one steel-toed work boots. He and his friends were very proud of the shoes and while sitting around joking and talking and relaxing in Tagalog, would shine their shoes.
During my 24 years in the Navy, I made sure I never stood beside a Filipino during a Captain's Inspection, I couldn't beat them with my shoes. (LOL)
The work boots were called "Boon-Dockers" from the Tagalog word Bundoc (John did I spell it right?) meaning mountainous area. We appropriated that word and it became a US English at the end of WW-II word. The United States Meaning: out in the sticks or living in Podunk Kansas. Remember that song by Billy Joy Royal – In the Boondocks.
Now on the reverse side on the coin; The words Taj Mahal in India means Temple of Love, and the Tagalog word for love is now Mahal caused by ships full of traders visiting the islands for thousands of years. This is common around the world, groups adapting words into their language. Of course in the United States is now known as Cultural Appropriation and is politically incorrect. But, what the hell do I know?
I now live as a guest in their country, so I try to be a good neighbor, to respect their immigration rules and obey their laws. It is really that simple. I'll never stop enjoying the life this country has afforded me. Or the love my family has given me. I'm from the Dorchester section of Boston, the place that formed me as a person. But Dinalupihan Roosevelt Bataan is the place I call home.
Spread my ashes on Subic Bay.