NEW articles daily! Subscribe below to receive daily updates with our new articles!

When Bob and I plan on moving here in the late 90's, I was the one that's leery about it beeing Bob and the kids never experience the lifestyle of living here in the Philippines. When I confided our plans on moving here to my Filipina friends they immediately say "Are you guys crazy" or "Are you guys out of your mind". Most of my friends are fearful too upon knowing that we are moving back to Mindanao. As they say the war zone place. Hearing them say those lines, I was so scared for my family again.
When our moved finally happened in 2000. I felt emotionally mixed with excitement and fear. I was so excited to be here to be with my family and friends again that I left behind for a long time. The excitement was just shortlived. I was shocked that I did not adjusted well here and also our second child too, at that time he was 3 years old. His so close to Granny. Bob and our oldest son they did good here. After a month of living here in the Philippines I am already ready to head back to the States. I felt I don't belong here anymore. Just seeing lots of my family and neighbors look so bad because they had no money to buy food. Seeing lots of kids in the street breaks my heart. I can't stand it. Before we came here we decided to lived close to my family, later I found out that was a big mistake. No privacy in the house, they will just stop by our house unannouce. I would really get mad. I would have understand it if they didn't have phone, that's one thing I notice here every family has cell phone. They think then I am better than them, which i don't.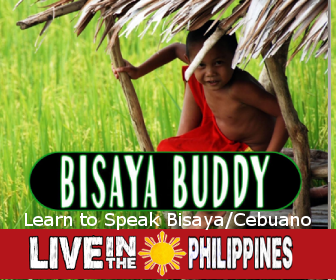 Some people also thinks since we just came from the States we brought a ton of money. They will sell all kinds of stuff to us. Some they would like to borrow money. I got tired of it. Finally, what stopping them in coming to us for stuff, before they could even tell me I already  told them that Bob and I don't have money. I guess, they got the message eversince I didn't hear anybody asking then. Sometime, here you have to be tough(in a nice way) so that they will know what you want. You guys will know what I am saying when time comes for you to move here, taking vacation is different than living here.
Thank you everybody for the warm welcome.