NEW articles daily! Subscribe below to receive daily updates with our new articles!

I am writing this article on Sunday, October 30.  Right now, I don't know for sure when my coming heart surgery will take place, but I expect it to be soon.
Here is where we stand right now
Over the past few weeks, we have been working mostly doing stuff for the insurance company, PhilHealth.  We recently found out about a special plan that PhilHealth offers called the "Z Package".  There are Z packages for different types of medical needs, but only for major medical needs that are serious conditions.  For instance, we have been working on the Z Package for Cardiac Care.  They have Z Packages for Cancer and other serious conditions.  The Z Packages offer special insurance coverage for major problems that will be very costly.  As most readers know, PhilHealth usually only covers about a maximum of 50% of your hospitalization bills.  However, with the Z Package you can get a much better deal.
UPDATE: On Thursday, Nov 3 we received a text from the hospital.  I have been approved for the Z Package!  Hooray!  I am so happy.  Right now, I am tentatively scheduled to enter the hospital on Nov 8 with the surgery happening on Nov 10.  The day of admittance and the following day are prep days, and the surgery is always on the 3rd day.  After that, you will generally be hospitalized for an additional 4 days after the surgery for a total of 7 days in the hospital, but it can go a little longer, just depends on how you are progressing.  I am very happy and excited to get this thing done!
For the quadruple bypass surgery that I need and will be having soon, the lowest cost for that is about P850,000, about US$18,000.  This is just the cost of the surgery.  I have already spent about $6000 getting ready for the surgery.  If I had to pay the full cost of the surgery I would be out a minimum of US$24,000 if I spent no more, but you can bet that there will always be more expenses as things move forward.
If you go for heart bypass surgery and do not apply for the PhilHealth Z Package, you can still use your PhilHealth, but the coverage is limited to only P50,000.  So, with the minimum cost of the surgery being P850,000 and PhilHealth paying only P50,000, your out of pocket costs will be a minimum of P800,000 and I can actually tell you that by the time extra things creep in you will probably spend P900,000 or so out of pocket.
But, if you go through the steps to get the Z Package coverage, you can choose from a number of different choices.
You decide to pay:
P350,000 – If you pay at this level you will get the heart surgery and the very best private room available, a suite, at the hospital.
P250,000 – If you pay at this level you will get the heart surgery and a smaller private room.
P150,000 – If you pay at this level you will get the heart surgery and a non-private room at the hospital.
Free – If you are very poor you can avail of the heart surgery for free and you will be in the ward unit with multiple patients at the hospital.
What plan did I choose?
We have chosen the P250,000 plan for the surgery.  With all of our previous costs for heart care over the past few months, and the donations received through my GoFundMe page, we will be able to cover this level of care.  Thank you to all of my friends who have contributed to my GoFundMe to cover this for me!  It is really appreciated greatly.  I has been a great relief for me, I assure you of that.
What did we have to do for the Z Package?
Well, there are a lot of steps to take!  Here is a list of some of the things that we had to do:
Change doctors
In most instance,  I had to change my medical team.  Most of the doctors that I had been using were not participants in the Z Package coverage.  So, I had to change to a different cardiologist, had to choose a surgeon that is part of the Z Package coverage, etc.  Of course, this means a lot of time going around meeting all of the various doctors who will be part of the team, getting checked out by each doctor, etc.  It is a big job, but the amount of savings available by using the Z Package makes it all worthwhile.
Choose a Hospital
There are only a few hospitals covered under the Z Package.  I believe there are only 4 hospitals in the country that are covered.  There is one hospital in Manila (PGH), one in Cebu, one in Iloilo, and one here in Davao.  Luckily for me, the Davao Hospital that is included in the package is the hospital where I wanted to have the procedure done anyway, Mindanao Heart Center at SPMC (Southern Philippines Medical Center).  Most doctors have told that Mindanao Heart Center is in the top two hospitals in the country for heart care, so I am very happy about that.  I had my recent angiogram at Mindanao Heart Center.  I found the hospital to be very nice, good equipment, good doctors, friendly staff all around.  So, I am very happy to be able to have my coming surgery at Mindanao Heart Center.
Tests and more tests
There are a lot of tests that you must have.  For the Z Package the tests had to be done at specific locations.  So, some of the tests were things I had already done, but to satisfy the insurance I had to do them again at the place that was specified.  This was a bit of a hassle, but not too costly, and well worth it to be included in the Z Package.  In the past few weeks I have had a lot of blood tests, urine tests, Cat Scan, MRI, Ultrasounds, etc.  It has kept me very busy, and they even found a few other minor problems that I did not know about, things I will need to take care of later after fixing my heart.  But, luckily nothing serious.
Medical Board Review
Last week, I had to go to Mindanao Heart Center and be interviewed by a group of 5 doctors that were selected by PhilHealth.  These doctors could not be people who were already involved in my healthcare team, they had to be independent people.  These doctors were to review and make sure that I was indeed in need of the operation and that I was a good candidate that would likely do well after the surgery was complete.
In order to be considered for the Z Package, I had to be approved by at least 3 of the 5 doctors who reviewed my case.  Thankfully, I got approval from all 5 of the doctors that reviewed me.  I also got some very good comments from several of the doctors.  I was told that overall my health situation is quite good, except for my heart.  I was happy to hear this because in the past years I have worked very hard to improve my health situation, so it appears that my work paid off for me.  Overall, each doctor felt that by having this surgery I could go on with a healthy life for many years to come.
Wait
Now that I have approval from the 5 doctor medical board, I am in waiting mode.  My application for the Z Package is now at PhilHealth for them to give the final seal of approval.  I am told that as long as at least 3 doctors sign off on the approval it is virtually certain from PhilHealth, so since I had 5 out of 5 approvals, I am sure that the approval will come through from PhilHealth.
What is next?
After the final approval is received from PhilHealth, the surgery will be scheduled.  The schedule for the surgery will need to be at least 7 days after the approval is received, because I need to stop taking some of my medications before the surgery is done.  This will allow time for these drugs to work their way through my system, and make the surgery much safer for me.  Since there are two holidays this week (Nov 1 and 2) I am not sure if the approval will come through this week or not, but it is supposed to.  So, I am hoping that my surgery will be scheduled some time next week.
What about LiP?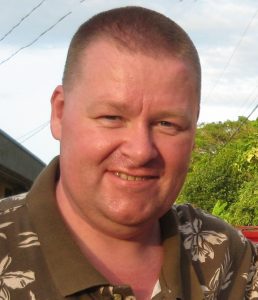 What will happen to LiP while I am in the hospital?  Well, I have plenty of articles scheduled for publication over the next few weeks, so you will still get your daily fix of LiP articles!  Most writers have written an extra article or two so that I can schedule them while I am away.
I am scheduled to be hospitalized for around 7 days for the surgery and then the recovery time at home will be at least 1 month.  It can take up to 3 months to recover from this type of surgery, it is not an easy thing, I am told.  But, I expect that after only a couple weeks I will be able to spend limited time at the computer at my house, and I will check in on LiP as I am able.  In the meantime, my good friend Dave Starr has also agreed to take on an administrative role on the site during my absence.  Dave, I appreciate that greatly, and you are truly a good friend!
So, you can also follow me on Facebook to get any quick updates I am able to share from the hospital.  I expect to see seeing all of you soon back here on LiP!  Thanks again for all of your support!