NEW articles daily! Subscribe below to receive daily updates with our new articles!

No I'm not talking about back on the Olde Sod where you're from; I'm talking about right here on the more than 7,000 Islands known as the Archipelagos of the Philippines. Here on Luzon in my section of Bataan, the rainy season is ending and the Christmas Season is starting. I know that technically it started the first of September, and I've been hearing Christmas Music in the malls and the decorations are mostly up. But it officially starts for me when Mayang changes the curtains and living room seat covers to her Christmas set and that takes place after All Saints Day the first week of November, and then Thanksgiving last week, which I enjoyed, even though I had to cook.
The decorations are slowly coming out and checked to see which will be used this year and which will be replaced and as always new ones will be added. A while back I mentioned in my article "Can You Hear Me" about her Reindeer or Santa Display needed to be replaced, well it was taken to "A Guy" and will blink its lights upon my roof for one more year. I did so want that new Ford Ranger.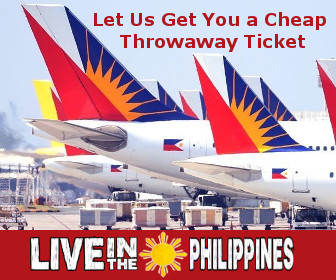 Do you think I'm exempt from my part of the transition into Christmas? Yea not so… the rainy season has once more left mold on the walls and non grasses sections of our yard, I'm tasked yearly with the job of power washing it all away.
True I could hire a hard working young person to do this for me, but this is been my job for over 15 years and for some odd reason, I enjoy doing it, albeit the vibrating hand at the end of spraying is not conducive to holding a cold SMB, without the world believing I suffer from an alcoholic induced case of delirium tremors. Oh hell I can't hear them talk about me anyway.
I like being the planner of my day; but Mayang is the real planner, but she allows me to think that I have a say so as to how it plays out. I schedule the spraying in the early morning for an hour or two, to allow the "DT's" to subside prior to my afternoon SMB time, it only took me one day to figure that out.
Mayang has her own high capacity USB with 300 Christmas albums (Tagalog and English) on it, but the deal is, as long as I'm working on the power washing project it will not be played, I'm on the computer now, three guesses as to what I'm listening to?
For 10 months a year my wife is a fiscal conservative but in November and December she will spend money like a drunken US Congressman. But I'm wise enough to understand that the Christmas season has special meaning to her, and I'll be damned if I'll get in her way. This time of year belongs to her, and each and every year I'll come up with the money so she can enjoy it. I'll even come up with the extra money for our outrageous light bill caused by the Christmas decorations.
Then the trips to the Mall's will begin, I'll be forced to attend on the "Away Trips" but the home games (Local Malls) they'll let me slide, Oh how much I love our new mall on Subic Free Port, you'll just never understand. I have been dropped at Texas Joe's to imbibe in a cocktail or two while they shop. Manna from heaven is the new Harbor Point Mall in my life, less trips to San Fernando Pampanga. Oh did I mention that right across Shit-river (Hey I didn't name it) there is the Olongapo City, SM Mall, oh joy!!!
Back to the power washing, please note the special protective gear I'm wearing to protect myself from those mold spores that are flying in every direction. The folks at OHSA would be so proud of me and wish they could levy a few fines on me, but here in the Philippines we are allowed to be responsible for our own actions. Albeit the steel toed flip flops would be nice as that steam of pressurized water can hurt if you're dumb enough to hit your foot, which I did years ago and quickly made up my mind to never do that again. 25 square meters to go, that's all it would be the last day of mold busting and I'm done until next year, but oh no that just won't happen because I'm all set up, water is flowing pressure is rising, the electric motor in my Makita power washer stars smoking. I'm done, put a folk in it done. So after the weed whacker last month I'm off to find a new "Electric Motor "GUY" Mr. Nikola Tesla what have I done to offend you? Life will move forward.
One of the main things I love about Christmas here in the Philippines is that yes it has been commercialized but not to the extent that the reason for the day has been forgotten. Plus it is and will always be referred to as Christmas and if you really don't want my money, put a sign in the window that says Merry Xmas, or the Holiday Season and watch me pass your store by. They have the right to refer to it anyway they want, and I have the right to vote down their "PC" attitude with my Peso's.
May I wish each and all of our LiP readers a most "Merry Christmas" to you and your family. Please have a safe and happy time.