NEW articles daily! Subscribe below to receive daily updates with our new articles!

Most readers are probably familiar with a Chef named Anthony Bourdain.  Bourdain, as far as I know, is less of a chef these days, but used to be.  Now, he is more of a TV guy and a food eater.  Instead of cooking, he usually eats what other people cook.  I can't blame him, if you can just enjoy great food without having to do the work, and get paid for doing it.. how could you go wrong?  Really, when I see one of Bourdain's TV shows, I usually find it enjoyable.
Bourdain used to be featured on The Travel Channel with a show called "No Reservations".  A few years ago he moved to CNN and his newest show is called "Parts Unknown".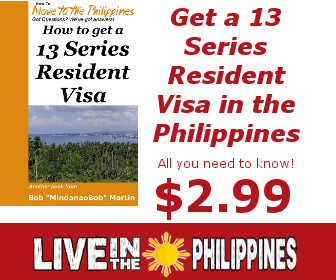 Several years back, before Bourdain left The Travel Channel, he came to the Philippines.  In that show, Anthony went to Manila and to Cebu, as I recall.  When in Cebu, Anthony went to the house of a fairly famous blogger in the Philippines, known as The Marketman., His blog is called Market Manila.  I used to follow his blog fairly regularly, but it has been a few years since I followed him closely.  It is a good "foodie" blog about the Philippines, though.  When Anthony visited Marketman, they prepared a Lechon Baboy for him to try.  Anthony Bourdain has never made it a secret that he loves pork.  When he tried Filipino lechon, he found out that he had a new pork favorite!
A couple weeks ago, Bourdain made a follow up visit to the Philippines for his CNN show, Parts Unknown.  Feyma and I just watched that episode and I really enjoyed it.  Feyma did too.  Due mostly to weather, Anthony was only able to visit Manila on this trip, but he wanted to visit at least one other island.  Anthony's CNN show is not totally about food, but more about people, life and food is mixed in.  Anthony did the obligatory lechon baboy again in this program, and also has some Sisig, Adobo, Kare-Kare and some other famous Filipino cuisine.  He also made another "foodie road trip" in the Philippines, which I will talk about shortly.
When Anthony did the Adobo part of his trip, he talked with some Filipinos about how the Filipino people love to share with others.  Share food, share life, share whatever they can, no matter how little they have.  It was really quite touching.  I have included a video of that segment above.
In another part of the show, Anthony went and ate Sisig.  If you don't know what Sisig is, watch the video, and I will tell you that Sisig is made with innards of the pig.  Anthony seemed to love it!  Video is above.
Some people will love this next part (hello BobNY) and others will hate it!  Anthony made a visit to Jollibee, and he confessed that he loves the place!  He even seemed to really be liking the sweet spaghetti there, something that I just can't stand!  More power to him, I guess! Video is above on his Jollibee trip (that is what I was referring to above on his food road trip).
The most touching part of the show to me was when Anthony visited a family, and particular the matriarch.  The older lady had just recently come home to the Philippines after spending most of her adult life working abroad to support her family.  There is so much about that that is just very touching, and I could see that Anthony Bourdain had tears in his eyes as he talked with the lady.
Anyway, if you have a chance to see the entire show, I recommend it highly!  It was quite enjoyable.  The program shows that Filipinos have little, basically nothing in the way of creature comforts, but they are happy and proud people.  Watching the show reminded me about a lot of things that I tend to take for granted because I have been living here for so long now.
This episode took place during the Christmas season, so there is a fair amount of holiday stuff in the show, which I also found interesting and entertaining.
Give it a look and think about what you see.  It shows simple things in life that make a big difference.  Or that is how I feel anyway.