NEW articles daily! Subscribe below to receive daily updates with our new articles!

As I traveled from country to country, on every continent during my working life on ships, the one thing I enjoyed was the World Heritage Sights in countries, cities and, ports that had these fantastic places to see and visit around the world.
I don't know about Antarctica (South Pole) as that is the one place I never visited there weren't any Igloos there as they told me, but I knew Igloos are only in the Arctic (North Pole) So since I live very close to the equator I'm Bi-Polar.
Buildings and monuments that were built before slide rules and computers were invented, have lasted centuries and remain as strong as the day they were built. Yet with all the knowledge and advanced building materials available today we are amazed when something lasts close to just two hundred years. Do you believe the Empire will still be standing 500 years from now? Whereas once people built things that lasted hundreds of years or in some cases thousands. The Pyramids of Giza are the oldest manmade structures on earth today, I'm Just answering your next question. (LOL)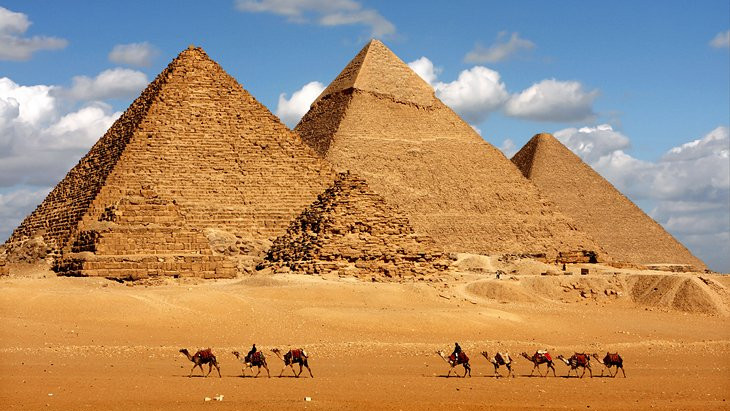 Cars: Do you think any "average" car built in the last 30 years will ever be a Classic? Wow, I've got this bitchin' 1986 Ford Taurus, fully dressed out custom Classic. (LOL) Aside from the Datsun 240,260 or 280Z that could be the only Classic from Japan, Or Europe only had very high priced classics. But England gave us some of the best classic cars other than the USA (Once you defeated the prince of darkness known as "Lucas Electric" (I had a 240 and 260Z and a 1958 AH Bug-eyed Sprite)
In my forty years of sailing as I entered any harbor that was once under Spain's control, I would see a huge stone walled fort. Such as in Manila, I believe they had one set of blueprints and were all built by the same company, in Asia, Europe, North and South America, and the Caribbean by "Acme Forts Company of Spain Limited". I mean they are everywhere and their neighbors in Portugal stole a set of plans and built them too. England built a nice fort in Singapore but forgot to build a wall behind it. On the subject of walls…No, I won't go there.
I could list the sights I've seen but it would take days and I know I will have forgotten more than I remembered. But that is not the point. In Naples I spent days wandering around Pompeii, the food and wine were good too. (And the best pizza on the planet.)
The point is that humanity has stopped building things of that scale with any longevity shortly after society formed Building Commissions, Planning Councils and City Planners.
For Example: if the US Congress designed a horse in committee it would resemble a camel.
Have we built anything in the past 100 years that will stand the test of time? Well the Hotel Del Coronado, (But it is a wooden structure hiding from just one match) and then there is Mount Rushmore made of stone, (Why are there no Democrats on Mt. Rushmore?) Hell, all our bridges and roadways are in disrepair and it takes ten years of paperwork to build anything new. And no one wants to repair what is already there.
What I admired here in the Philippines was these problems have not yet occurred, maybe from a lack of funding.
When Mayang built our house in 1999 and I noted the total lack of inspections and rules on ANYTHING? Well, the electric company did take a look at my household electrical wiring system, but how they saw through the cement walls to see if I used conduit was beyond me, unless Z-ray vision was a requirement for the job.
But I hired two former shipmates who were both shipboard "Chief Elections" to come by and make sure it was up to US code since more than 90% of house fires are caused by shoddy wiring and a few collecting on insurance.
But I passed the inspection within twenty minutes and the power was on the following day. Don't let me mislead you; a permit was required for everything and anything, but again, no inspections. The owner is responsible for the safe building of their house if they cut corners and build on the cheap using substandard materials when disaster befalls them where does the fault fall? If building a multi-dwelling build I would hope someone is watching.
But (Google it) We saw on the local NEWS an apartment building fall across the Street in Manila because it was built with Pinatubo sand (It was unoccupied as there were two more weeks of construction left to go.
But! Oh lord the paperwork that is required in removing a fruit-bearing tree on your land. But this can be circumnavigated with a cagy brain, just by having a crew of local guys chops it down right after a typhoon, (Let them keep the wood along with their pay.) and you can blame the Typhoon weather event and the subject is closed. (I heard about that from as an urban legend or something like that.)
Zoning is also not that important in my Barangay, but most houses were here prior to mine and no one complained about my house, or lack of crowing roosters in my yard, I got even with the roosters with over 14 barking dogs on my land. But again no one ever complained.
There is also a long-ignored rule pertaining to Karaoke machines, with something about shutting them off after 11:00 PM (2300 hours). Since most neighbors are invited to each and every party, it leaves few to complain, one time the Barangay Police came to a party at Zero Dark Thirty at night and our Barangay Kaptain was attending that neighbors party. No problem! I had to smile about that.
I don't agree with everything that happens here on our mountain I've but settled in and adopted a live and let live type of attitude Which is basically the attitude I've had for the past 71 years of my life after meeting my fellow travelers on the planet from these Islands , I don't mess with success!
I'm a guest, so I don't get to make the rules. What few rules there are, but then it was way too many rules that caused me to leave my place of birth, and add in that stupid "Political Correctness" that some person dreamed up.
In Florida; I wanted a carport; as a garage would have taken four years to be approved after submitting 11 to 12 sets of plans. But a simple flat-roofed carport was all I wanted, held up by six poles. NOT ATTACHED TO THE HOUSE You would have thought I was trying to open a bar next door to a church.
I had to pay for a surveyor to draw up a drawing showing how much of my land was covered by a permanent roof. Six months later, it was approved. But I sold the house and went back out to sea as a merchant seaman. My sincere thanks to the Largo Florida City Planners, for saving me that money by their delay.
but, wanting a carport in the Philippines? Go to Barangay Hall (Pay for a Carport Permit 15 minutes max.). start work that day, and I promise you, that you'll find your construction crew playing cards at the hall more than willing to take the job.
(They know what they are doing.)
The decline in quality construction, all lies in the enforcement of building codes, and inspection after inspection before any work can be signed off (We won't talk about bribes in the States). One more very strong reason I like living in this land of enchantment.
Rule number one! There is no rule number two! If properly maintained, your house here can outlast all of us. If Mayang, would only, stop changing the color of the house every two years.