NEW articles daily! Subscribe below to receive daily updates with our new articles!

If there is anything that I buy a lot of, it's computers!  I have a lot of computers, mostly for my business.  At least, I tell Feyma that I need to buy them for business.  If you can keep a secret, I'll tell you…  I am just a computer addict!  I am pretty sure Feyma knows this already, but it's always good cover to say that you need something for your business! 😉
Seriously, though,  I do buy computers regularly.  What I usually do is to buy a new one for me, then I let Feyma have my old one.  Then, Feyma's old computer goes down to one of my employees who needs a computer.  This way, I usually have a good current technology computer, and all the others are relatively current too.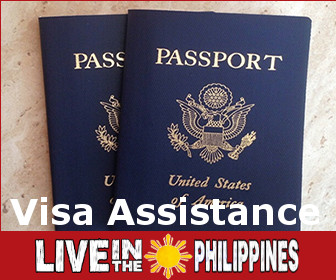 Because I buy a lot of PC's, I know a little about buying a computer here in the Philippines.  And, buying a computer here is a little different than buying one back in the States or in another First World country.  For one thing, computers here generally do not include an Operating System.  That's right…. no "Windows Tax" on the PC!  Now, how you get an OS for your computer system is a completely different story.  Pirated versions of Windows are readily available on the sidewalks of almost any major street in town.  I used to buy pirated copies of Windows, but I gave up that bad habit some time ago.  Now, almost all of my PC's in the house are operating on Linux.  I have 3 PC's using Windows XP, but all XP installations are of licensed versions of the Operating System.  Generally, a licensed version of Windows XP (Home Edition) is about $100.  You can pick up a pirated copy for about $2 or $3.
As for the hardware itself, let's take a look at some prices currently being offered.  I just got a flyer from a local PC shop, so these prices are very current.
Low End System:
Intel Celeron D331 2.66 GHz Processor
Jet P4M2PRO Motherboard
256MB RAM
80 Gig HD
On Board Video and Audio
56K Modem
CD Writer
Floppy Drive
15″ Monitor
Keyboard, Mouse, AVR and Speakers
P20,599 about $429
Mid Range System:
Intel Pentium D805 2.66 GHz Processor
Intel D945PLNML Motherboard
256MD DDR2 RAM
80GB HD
DVD-CDRW Combo Drive
Floppy Drive
15″ Monitor
Keyboard, Mouse, AVR, Speakers
P24,999, or about $521
High end system:
Intel Core 2 Duo 6300, 1.86GHz Processor
Intel D946GZISSL Motherboard
512MB DDR2 RAM
80Gig HD
128MB VGA PCI
On Board Audio
56K Internal Modem
DVD-CDRW Combo Drive
Floppy Drive
15″ Color Monitor
Keyboard, Mouse, AVR, Speakers
P30,199, or about $629
Normally, when I get a new machine, I buy the components of the machine and build it myself.  That way I can get exactly what I want, and make sure it is properly assembled.  For example, the high end system has onlyl 512MB of RAM, but my minimum amount of RAM that I put in a machine now is 2 Gigs.  Other things like that, I enjoy customizing for optimum performance.  I also prefer to use AMD processors instead of Intel.
Regarding the Operating System, if you purchase a copy of Windows, or if you bring in a legitimate licensed Windows to the shop, they will install it on the machine you buy for free in most cases.
One thing to keep in mind when looking for a computer, make sure that it has plenty of cooling in the case.  I recommend either a liquid cooled system or a case with multiple fans (at least 3 or 4).  It is very hot here, and heat is the number 1 enemy of a computer system.  Also, keep the inside of your case clean!  If it gets too dusty inside, that can block the fans from proper ventelation, and make your PC get too hot inside!  If your PC gets too hot too often, you also will end up buying a lot of new PC's!