NEW articles daily! Subscribe below to receive daily updates with our new articles!

Today, I got a note in my e-mail from Dennis.  Dennis is in the United Kingdom.
Here is what Dennis had to say: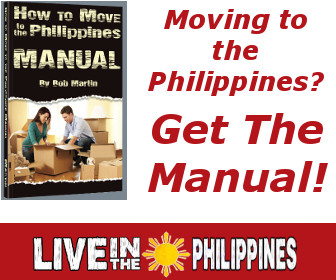 I am married to a Filipino,we have six girls aged between two and twenty two, all British, Please could you tell me if they all qualify for citizenship in the Philippines,and can we get them all Philippine passports on arrival when we immigrate there next year,and. what costs are involved.

Thank you.

Dennis
Hello Dennis,
If your wife was a Citizen of the Philippines on the day that each child was born, then they are eligible to be Philippine Citizens.  If your wife had already naturalized and lost her Philippine Citizenship, then your children are not eligible to be Philippine Citizens.
If your wife was indeed a Philippine Citizen at the time of the kids' birth, then she should file a "report of birth abroad" with the Philippine Embassy or Consulate that serves the area where your children were born, and this is how they would become recognized as Philippine Citizens.
Yes, if your children are eligible, then you could acquire passports for them while you are in the Philippines, or you could acquire Philippine Passports for them in London at the Philippine Embassy if you prefer to do it that way.  If it were me doing the applying for Passports, I would do it in London rather than in the Philippines. I feel that it will go more smoothly there. Things are always complicated and take more time here in the Philippines, much more bureaucracy to deal with!
Good luck to you.