NEW articles daily! Subscribe below to receive daily updates with our new articles!

Yep, you read the title correctly.  Did you know that it is possible to obtain Philippine Citizenship through legislation?
How?  Why?  Who can get it?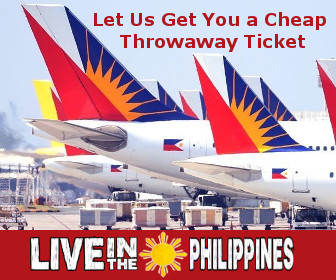 Well, the truth is, if you are a foreigner and have made some contribution to the country, or done something that has brought honor or other good things for the Philippines, it is possible that the Legislature of the Philippines may honor you by bestowing upon you Philippine Citizenship.
As has been pointed out here on the site, generally, in order to become a naturalized citizen of the Philippines, you must renounce your US Citizenship, or the Citizenship of whatever country you are a citizen of.   However, if you were to gain your Philippine Citizenship through the legislative process, renunciation of your previous citizenship is not necessary.

The only problem, or downside is that very few people are able to be recognized as a citizen through legislation.  You must have provided some extraordinary service or act to the Philippines for that to happen.  Last year, to my knowledge, only one person became a Philippine Citizen through legislation, and he was a famous Basketball player in the Philippines (an imported American talent who came here to play in the Philippine Basketball Association).
So, what about you, are you willing to renounce your previous citizenship in order to become a Philippine Citizen?  Or do you think you may have a chance for citizenship through the legislative process?