NEW articles daily! Subscribe below to receive daily updates with our new articles!

Some people come to the Philippines because everything is cheap.  EVERYTHING is cheap.
Is it really?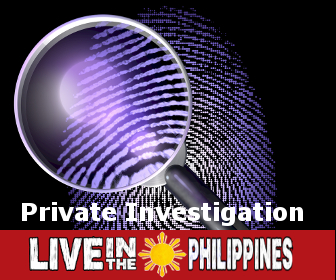 Actually, not everything is cheap in the Philippines.  Truth is, you might come here and find out that a lot of the things you love are very, I mean VERY expensive.
Truth is, some things are very cheap in the Philippines, other things are very expensive.  You can live here on the cheap, or you can live here and pay out the nose.  It is up to you to decide which is the way that you will live.
If you are like most expats, you will live somewhere in the middle.
Lets take a look at a few classes of items and see how the low end and high end compare.
Paying through the nose
As I said, some things are cheap, and some are expensive here.  Let's start out by looking at things that are expensive.
Technology.  Things have gotten better over the years, but tech is still generally expensive in the Philippines.  Even simple things like a good quality mouse or keyboard.  You will pay at least double what the US price is for this kind of thing.  In the USA, and I presume other western countries to some extent, prices for things are generally discounted.  There will be a manufacturer's suggested price, and then there is the price the store actually charges, which is usually much less than the MSRP.  There was a time when I would actually buy tech stuff from the USA and have it shipped here, pay shipping and customs, and still save significant money.  Those days have gone, though.  Now, you will still pay more for tech in the Philippines, but if you were to order from overseas, ship it here and pay the customs, you will be on the losing end.  The prices here are low enough that buying abroad and shipping will cost you more than the local price.  However, it is still significantly more expensive to buy tech stuff here than in the USA.  Because tech items are my "tools" for work, I am a slave to the market, and I spend a fair amount of money in this arena, more than most readers would.

Internet.  Again, this is an area that is very important to me.  The Internet is where I earn my income, so I need to have a good Internet connection.  In addition to income, the Internet, in one way or another provides entertainment for my family and I.  I don't skimp on Internet.  Over the past 6 months or so there was a survey/news article that went viral.  It said that the Internet in the Philippines is the slowest in Asia.  Overall, yes, the Internet is very slow here.  But, fast Internet is available here, if you are willing to do what it takes to get fast Internet.  What does it take?  Well, I will be writing an article about that later this week, so if you want/need fast internet in the Philippines, stay tuned!
Food.  You can get good, high quality food here in the Philippines and pay a very low price, or you can pay a LOT. The choice is really yours. You may be wondering… why would anybody pa a lot if you can get it cheap?  Well, I didn't say you can get the same thing in each case, fact is if you want the same foods, same brand names, etc. that you enjoyed "back home" you are going to pay a lot of money.  I have seen so many expats who insist that they have to get the US brand, or the Aussie brand, or whatever, even when a comparable Filipino brand is available, and heck, I've been one of them at times myself.  But, the longer you live here the more you get used to local options.  But, it takes time.  You can literally pay 3 or 4 times the price, maybe even more in some cases, for comparable products if you insist on the imported option.  One thing that will play a big part in how much the foreign brand will cost is the exchange rate.  If you are from a country where the currency is currently weak, you may be able to get some fair deals on the brands from your home country.  If the currency is strong from your country, though, then get ready to pay big money.
Girls. If you are the type who wants to chase girls in the Philippines, which probably includes a fairly large number of readers of this site, even the type of girl you choose will determine how much it will all cost you.  I am not talking about any kind of illicit transactions now, I am talking about just general costs of food, shelter, entertainment, etc.  If you are single and like to enjoy female company, there are costs involved, just as with any country.  If you choose a super hot girl that is into the whole party scene and such, well, you can expect that it will be expensive.  She will want the best. A lot of times that type of girl will figure out ways to drain your wallet as much as she can.  On the other hand, you can find a girl who is not a party girl, a simpler type personality, maybe a girl from the province, and the costs would be much less.  It's all up to you and what kind of tastes you have.
Some things are very cheap
Some things here are super cheap!  In fact, I would argue that most things here are very cheap.  When I talk to people back in the States they tell me that they are paying $149 or even $199 for cable TV.  It shocks me.  I remember back when I lived in the States, 16 years ago, cable TV was a $20 a month expense.  I just can't imagine paying that kind of money for cable TV.  Here in the Philippines, you can get basic cable for as low as P250/month, about $5.50 per month!  Of course you can get higher packages, but nothing near $100 or more per month.
How about cellular phone service?  Cellphones themselves are expensive here, but the service itself is dirt cheap.  On my cellphone, I have two different SIMs, one for Globe and one for Sun.  I use the Sun for most of my calling and texting.  For a flat fee of P200/mo (a bit over $4) I get unlimited texting for Sun to Sun texting (all of my family has Sun), I can text several hundred texts per month to other networks, and I get (I think) 240 Minutes per month of calling.  I forget how many minutes exactly, because I never use my quota.  I have the Globe SIM because I prefer to use the Globe network for my mobile Internet access. Because of my business, it is important for me to have Internet access as much as possible.  When I am out and about, though, I don't surf, I mostly just check email.  I get a package from Globe that costs P199 per month, and I get 30 days of Internet usage.  During those 30 days, I can use up to 500 MB of data plus I get free (not data metered) use of Spotify (I like to listen when I do my walking routine), and unlimited data for a few other services like Facebook.  Like I say, I mostly only use it for checking email (and Spotify while exercising), so I don't really run out of data availability.  It works well for me.  So, in all, for all of my texting, calling and data, I pay P399 per month, that is less than $10 per month.  What kind of cellular plan can you get for $10 per month in the USA?  None.
Another thing that is very cheap in the Philippines is rent.  I feel that purchase prices of many houses are very high here compared to the "real value" but rent is very cheap.  That is one reason why I choose to rent, even after all of these years.
I mentioned food in the "expensive" part of this article, mainly talking about imported foreign items. But, there are so many great local foods available, especially things like fruits and veggies.  There is good meat that is relatively inexpensive.  There is also meat that is inferior and not worth the money (like most beef in the Philippines).  But, overall, you can enjoy a very nice diet in the Philippines without spending much at all.
In the end, it's all about the balance
I pay more for a few things, and I pay less for most things, when comparing to the prices back in the States.  When it all comes down to it, though, I pay less for my overall life, and I feel that I am living a more enjoyable and stress free life here than I did back in the USA.  A lot of expats will complain if a nice steak is double the price they pay back home, but they don't take into account that 80% of the things they buy are half the price they paid.  So, what I suggest is to enjoy your life!  Buy the things that you want and enjoy.  Some will be more expensive, some will be less.  If you don't like the quality of local beef, buy imported beef!  Yeah, it is 4 times the price, but the money you saved on all of the other things in your shopping cart will more than make up for that extra that you paid on the beef that you enjoy.
So, all in all, you will be able to live in the Philippines for MUCH less than you are living in any western country.  You will pay more for some things, but you will pay way less for most things.  In the end, it is cheap to live here.  Don't sweat it if you have to spend more for some things, just think about how much you are saving overall.
Maybe this is one reason why a lot of long term expats, like myself, really hate all of the "cost comparisons" that readers always want to read!  They really are fairly meaningless in the long run.