NEW articles daily! Subscribe below to receive daily updates with our new articles!

Do you get US Government Payments?
You get Direct Deposit to a Philippine Bank
Did you know that you can now have most US Government payments (Social Security, Military Retirements, etc) deposited directly into your Philippines US Dollar Bank account?
That's right!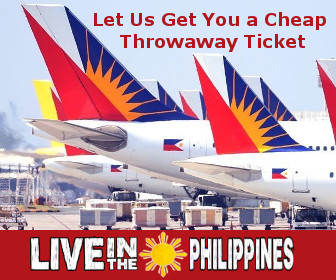 BPI (Bank of the Philippine Islands) now offers direct deposit of US Government payments.  Payments are made through ACH (Automated Clearing House) payment, which generally means that you should get your money in just a day or two. BPI is advertising that the money will be in you Philippine account within 24 hours after funds are received from the US Government.
You can get more information here.
This video covers Bank Direct Deposit, and a side topic about having a dog put to sleep in the Philippines.
Other Banks too!
In the video, I said that I was going to give a list of Philippine Banks that accept US Government direct deposits. Here is that list (including the amount they charge for accepting the direct deposit):
Allied Banking Corporation – $3.00
Bank of the Philippine Islands (BPI) – $3.00
Development Bank of the Philippines (DBP) – $5.00
Land Bank of the Philippines – $5.00
Maybank – $3.00
Philippine Veterans Bank (PVB) – $3.00
China Bank – $3.00
RCBC – $3.00 to $5.00
Banco de Oro – Unknown
Bank of Commerce (BOC) – $5.00 to $7.00
Manila Bank – $1.00
Security Bank – $5.00
United Coconut Planters Bank (UCPB) – $4.00 to $6.00
Metrobank – $3.00
Philippine National Bank – $7.00