NEW articles daily! Subscribe below to receive daily updates with our new articles!

I have read a number of articles about how much money is needed per month to live in the Philippines. I have promised myself that I would not write an article about how much money a foreigner needs per month to live in the Philippines until I have actually done it. This article brings up a topic that I have not seen addressed, which I feel is even more important than how much money per month is needed to live in the Philippines.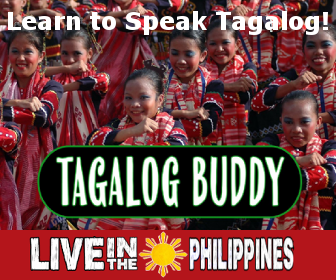 An emergency fund is important, in my opinion, regardless of where you reside, but I cannot imagine moving to a foreign country like the Philippines where there is very little government support for hard luck cases without substantial cash reserves. I am not blaming the Philippine government for the lack of a safety net. The Philippines is a poor country. The needs of the poor citizens are greater than the government's ability to help, so it goes to figure that the Philippines has even less for foreigners who have entered the country without proper planning.
My thoughts on how much of an emergency fund is needed in the Philippines is at least 1 million pesos, about $20,000 or 12 times your monthly expenses whichever is greater. My admitted inexperienced advice to anyone who does not have at least this amount of cash on hand is to stay where you are until you do. If the money in the Emergency Fund drops to say 500,000 pesos, I think it is time to exit the country before the situation gets untenable. This is my opinion and if you think I am wrong to do what you think is best for you, but in life, things go sideways.
What could possibly go sideways in the Philippines? A couple of things that come to mind are medical problems and legal problems.
Medical Expenses
Medical problems are inevitable. At some point everyone has medical problems until they die, then no more medical problems. In the Philippines, if a foreigner has Filipino relatives which most do since most have a Filipino spouse, then the medical problems of the family can also become the foreigner's financial problem. Things can happen like your wife's mother getting a disease or a family member falling: off the top of a jeepney, from a scooter while not wearing a helmet, or from a coconut tree while climbing to get coconuts. The possibilities are endless and medical problems should not be a surprise, so an emergency fund is of crucial importance.
Legal Expenses
I do not think legal problems are as inevitable as medical problems and I believe prudent steps can be made to avoid them, but I do think they are possible and having an emergency fund to be prepared for them is a really good idea. Possible situations include an accident where you are blamed rightly or wrongly, a claim of paternity, the need for an annulment of a significant other, property disputes, problems with immigration, property disputes, etc.
If you think I am not the best-qualified person to write this article, then I 100% agree with you. Many readers of this site are more qualified than me. The owner/editor is way more qualified to write about this, so I am counting on you, the more qualified reader to correct me if I am wrong in the comment section.
Chew the FAT?
Chances are if you are reading this article you have read previous articles that I have written and had published on this site. This site is an expat site and I am not an expat. I am married to a lady from the Philippines and I have visited our Filipino family on several occasions, but again I am not an expat and I am now suspecting I never will move to the Philippines. In part, I started writing articles to see if I could write in a way others would find interesting. I also wanted to learn about expats. I feel I have been successful at both goals. I have tried to write articles that were: entertaining, provoked responses from readers, helped me learn from the feedback of commenters, and I felt I knew at least a little about what I was writing.
I have been considering starting my own blog site. My site would deal with relationships between Americans and Filipinos and with Filipino culture as I have experienced it through: my marriage, my interaction with my Filipino family, and my visits to the Philippines. I was going to call my site Fil-Am Talk or FAT for short. I recently decided that I do not currently have the available time to commit to a blog site of my own and run a site that would be up to my standards. I am not sure if I will continue to write online articles in the future. I welcome comments and the feedback from readers. Three things I would like to get feedback on are as follows: my thoughts on an Emergency Fund in the Philippines, how much interest readers would have in my FAT site if my time situation changes in the future, and the quality of my writing.