NEW articles daily! Subscribe below to receive daily updates with our new articles!

So, you're telling me that you want to be a dual citizen?  Philippines and US, UK, Australia, or whatever country you are from?  Sorry, Charlie, you can't do it.
Why not?
OK, I know, both your country and the Philippines allow Dual Citizenship, right?  Yes, they do in most cases.  In my case, I am an American Citizen.  I was born in the USA and have been an American Citizen since birth.  The USA allows Dual Citizenship, it is not illegal in any way.  Some people will tell you that the USA does not allow Dual Citizenship, or that the US frowns on it.  It is not true.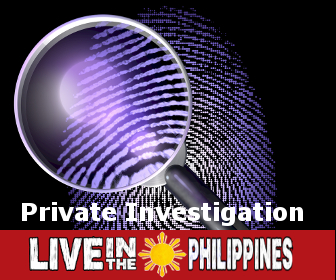 In 1967 the US Supreme Court heard a case called Afroyim v. Rusk in which they ruled that a US Citizen cannot be deprived of citizenship of another country.  Since that time, the US has allowed Dual Citizenship, so that is no problem.  So, there is no question, the USA (and most countries these days) allows Dual Citizenship.
In 2003 the Philippines passed the Philippine Dual Citizenship law.  This law allows that Natural Born Philippine Citizens may re-acquire their Philippine Citizenship if they have relinquished that citizenship in order to become naturalized in another country. So, for example, when my wife became a US citizen back in the 90s, part of becoming a US citizenship is that you are renouncing your citizenship in all other countries.  So, at that time, when she took the oath of citizenship in the USA, she relinquished her Philippine Citizenship.
However, in 2003, when the Philippines passed its Dual Citizenship law it instantly became possible for my wife to re-acquire her Philippine Citizenship while still keeping her US citizenship as well.  She did it, and she is now a Dual Citizen.
So, why can't foreigners be dual citizens?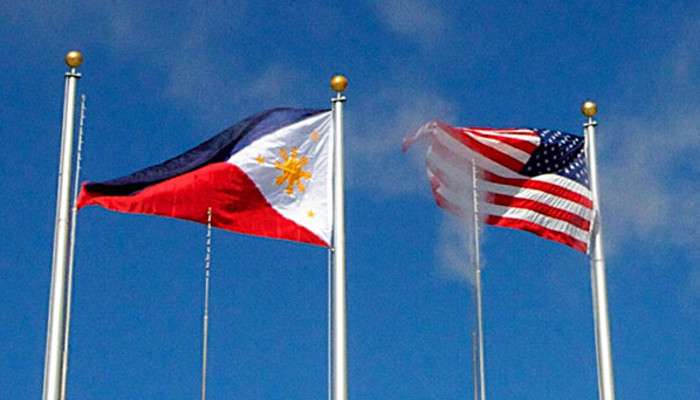 Well, it gets a bit tricky here.  Many people will argue that foreigners can indeed become dual citizens in the Philippines, but legally that is invorrect.
The law of Philippine Naturalization requires that any person being naturalized as a citizen of the Philippines must renounce their foreign citizenship in order to become a Philippine Citizen.
What about the Philippine Dual Citizenship law?  Well, as I said, it only applies to natural born citizens of the Philippines.  It does not apply to people who become naturalized in the Philippines.  So, you MUST renounce your foreign citizenship in order to become a Philippine Citizen.
Isn't there a tricky way around this?
Well, that is what people argue, and truth is, it can be done, but not legally.
You see, under US law (and many other countries are similar), if you raise your right hand and say "I hereby renounce my US citizenship" you have not renounced your citizenship at all.  In order to actually renounce US citizenship you must go to either the US State Department in Washington DC, or you must go to a US Embassy anywhere in the world, and formally renounce your citizenship.  It is not a process that takes 5 or 10 minutes, it is actually very complicated. There are fees that you must pay to renounce, there will be an investigation to make sure that all of your taxes are paid up to date, etc.  So, this takes time and is complicated.
Many people will tell you that if you just go for your swearing in of Philippine Citizenship and raise your hand ans swear that you are renouncing your US citizenship, you have met the Philippine requirements, but the US does not consider that to be renouncing, so you are a dual citizen.  Again.. sorry, this is not legal.  I mean you can do it, but you will lose your Philippine Citizenship if it is ever looked into because you did not meet the Philippine requirements to become a citizen. Will that happen?  Unlikely.  It is likely that you will be considered by many to be a dual citizen.
However, if you do that, think about this…
If you want to become a citizen of the Philippines, that must mean that you truly love the country.  However, the first act that you are taking in becoming a citizen is to break Philippine law.  Is that the way it should be?  If you love the country so much that you wish to be a citizen, you should, in my view, follow the laws of the country and do it properly.
Am I right or wrong?
Several years ago, I decided that I wanted to be a citizen of the Philippines.  I went so far as to go to the Bureau of Immigration and picked up an application for Citizenship.  I then went an sat down with an Attorney here in Davao.  He did some legal research for me, and he laid this all out for me about citizenship, and he explained in great detail the entire process, and what commitments I would be making.  He told me that it was not adequate to take an action that the US government did not consider as renouncing citizenship.  Under Philippine law, I would be required to actually renounce, not just "pretend to renounce".
So, I do have a legal opinion on this from a licensed attorney.
In the end, I decided not to move forward, although I still do struggle with it from time to time.  I truly would love to be a citizen of the Philippines… however, I also am not prepared to give up my US citizenship, at least at this time.