NEW articles daily! Subscribe below to receive daily updates with our new articles!

I guess that no matter where in the world you go, if it is a different place from where you came from the customs will be different.  Variety is the spice of life, isn't that what you've heard?
Here in the Philippines, it is no exception.  Celebrations are different here than where I came from.  Let's take a look at Christmas, since we are in the season.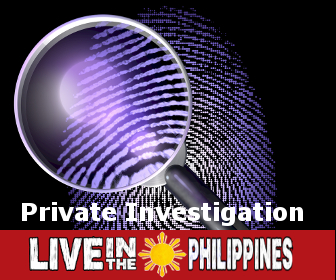 The real centerpiece of the Christmas Celebration here is called "Noche Buena".  It is a meal that is shared, usually around Midnight in the evening of December 24/morning of December 25.  Any kind of food can be enjoyed during Noche Buena, but some foods are special, and are sort of "expected" on the Noche Buena table.  For example, ham is a popular food to have for Noche Buena.  Also, Quesa de Bolo (a ball of cheese).  During Noche Buana, in addition to the meal, it's a time for family to gather and enjoy each other's company.  Children will play with their brothers, sisters, cousins and any other kids that are around.  Even very poor families will scrape up what they can to have the best meal they can.
Here in the Philippines, Christmas presents are not as big as they are in the West. Of course, many Filipinos give presents to each other, but usually smaller ones than we are used to in the west.  Also, if it comes down to a choice between buying gifts and being able to have a Noche Buena, the meal will win out, no doubt.
In my family, we have decided to stick with our own Christmas traditions that we brought with us from the States.  We understand and respect the Filipino traditions, but the way that I celebrated Christmas all my life is special to me, and I want to pass that on to my kids.  My Filipina wife lived in the States for 10 years and she came to adopt my family's tradition, so she is most comfortable with our celebration now too.
We all have our own ways of celebrating the holidays.  Heck, it varies from family to family no matter where you live.  No reason why it can't be like that here too.
Merry Christmas!