NEW articles daily! Subscribe below to receive daily updates with our new articles!

Let me start this article by making it clear that I do not intend this to be a Conservative vs Liberal battle. Not political. With the topic that I will write about there is a likelihood that a political fight could break out. If that is the type of comment you leave, I will simply delete the comment and blacklist the comment writer so I don't have to deal with them anymore.
So, do you miss it yet? Miss what? Fox News.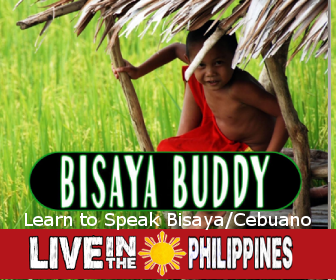 Starting on November 1, SkyCable, the biggest Cable TV provider in the Philippines dropped Fox News from its channel line up. I know that the "news channel" of choice makes for huge fights among Americans, but hey, if you don't like Fox, just go read a different article. I have no problem if you don't like it, no skin off my back. But, Fox is a real favorite of a large percentage of the American expat community in the Philippines, so it is something I wanted to address.
You can still watch Fox News
Even if you are on SkyCable, though, there are still ways that you can watch Fox News! I wanted to let you know how you can still get it. I have heard from a LOT of Americans in the past few weeks about how much they were going to miss Fox News and some even said they might move out of the Philippines because they could no longer get Fox News! Somebody who would move over the loss of a TV station is a REAL loyal viewer!
So, what are your options?
Satellite TV
Cignal Satellite TV still offers Fox. One good thing, for those expats who live in more rural areas, is that with Cignal being satellite, it is available anywhere int he Philippines. SkyCable is limited to places where they have a piece of cable going to your house. But, as long as you have electricity, you can use Cignal!
I have thought of changing to Cignal (even before they dropped Fox News), and I may do it. I do have a concern, though… from the things I have heard, I think it is possible that Cignal will also drop Fox News when their contract is up. I don't know that for sure, though, I just suspect it. In short, if you make a change of service providers, remember that it is possible that it will be dropped by the provider that you switch too. So, if you go to much expense to make the change, you might not want to think it over carefully.
YouTube
There are a LOT of live streams of Fox News on YouTube. I don't know how they can legally do that (it is not Fox itself that is putting up the live streams) legally, but you can most certainly watch Fox News on YouTube.
Just go to YouTube and do a search for "Fox News Live" and a large number of results will come up. Some may not work, but I find that most of them work fine.
Vaughn TV
There is a website for "Vaughn TV" on the Internet. They have multiple channels streaming live on their various websites. The one that streams Fox News is called "NewzViewz". It seems to work OK, most of the time.
However, from time to time, especially when there is a big news story going on, the server streams will all be in use and a message will show saying you should try again later. But, as I said, most of the time I find it works fine.
Kodi
As most regular readers would know, I have a Kodi Box that I can use to watch TV stations from all over the world. On Kodi there are several ways you can watch Fox News.
Here are a couple options of how you can watch Fox News on Kodi.
cCloud
If you install the "cCloud" add-on for Kodi you will be able to get live streams of many TV stations all over the world.
To watch Fox News on cCloud, just go to the "News" section of cCloud, then the 3rd news station listed is Fox News. It does not always work, but I find that it works about 90% of the time.
YouTube
The YouTube add-on for Kodi also gives you the same access to Fox news as I described above.
Fox News add-on
There is even a Kodi Add-on called "Fox News". However, be careful. This does not show you Fox News live stream. What it is is an add-on where you can see snippets from Fox News and such. To me, it is not really worth the time or effort of installing it.
So, hey, if you are a Fox News fan, this might help you be able to get Fox News again! For some, maybe that will mean they can continue living in the Philippines! LOL
If you don't like Fox News, then you probably were not worried about the station being taken off of SkyCable anyway!
Whatever your politics, I hope that some of you found this guide helpful.