NEW articles daily! Subscribe below to receive daily updates with our new articles!

I recently read a very interesting article in the Philippine Star newspaper regarding United States taxation policies in regard to Americans who live overseas (particularly those in Asia) and what happens if they become naturalized in the country where they reside.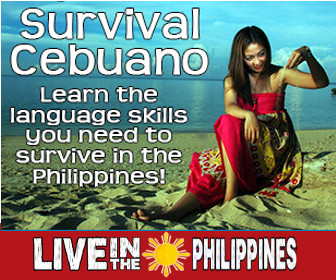 More and more Americans living outside the United States are renouncing their US citizenship on account of increasing tax obligations and stringent reporting requirements mandated by the Internal Revenue Service (IRS). Called the new Foreign Account Tax Compliance Act or FATCA, this requirement by the "taxman" is seen as a move to narrow down the enormous budget deficit faced by the US, with an estimated $165 billion worth of additional tax payments from overseas Americans over the next decade.
American expats living in Asia are specially coming under close inspection, with their Asian bank accounts being targeted and criminal investigations being intensified since there are suspicions that a lot of overseas companies were set up specifically to avoid payment of US taxes. According to the IRS, those who fail to report foreign bank accounts face a "non willful" penalty of up to $10,000. Foreign banks are also forced to report to the IRS the account information of US citizens with over $50,000 in savings – prompting foreign banks and financial institutions to refuse service due to the additional complications and expenses in serving American clients.
Several years ago, US citizens who have not been filing taxes were allowed to come up with an agreement with the IRS where they are only required to pay three years of back taxes plus interest. Under the new voluntary disclosure program by the IRS, "delinquent" taxpayers must pay eight years of back taxes and interest, with as much as 25 percent additional penalty on the individual's highest account balance during that same period. This happened to a Fil-Am who voluntarily disclosed $300,000 life savings in an offshore bank with taxes and penalties amounting to $150 – but the American citizen had to shell out $60,000 as penalty for the highest amount in the unreported bank account – something which ordinary Americans who have saved up painstakingly consider abusive and onerous.
To read the rest of the article, click here.
Now, to become a naturalized citizen in the Philippines you are required to renounce your citizenship in whatever country in which you were a citizen.  If you properly renounce your US Citizenship, which is not an easy thing to do, you should no longer be liable for US Income Taxes in the future.  But, the key is to properly renounce your US Citizenship, which as I said is not easy to do.  If you want to renounce your US Citizenship, I recommend that you consult an attorney to make sure that you cover all of the bases.