NEW articles daily! Subscribe below to receive daily updates with our new articles!

Today we got a comment and question from Mike Eslick.
Here is what Mike had to say: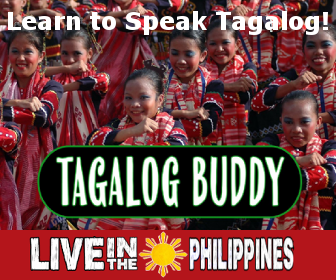 Hi Bob..

I am married to a Filipina and she's been here for almost 3 years and all is well.. My Mother inlaw is also married to an American (retired Navy) and they are considering moving to the Philippines. My Mother inlaw is working on her US citizenship.. will she have to renounce her Philippine citizenship when she gets her US citizenship? My Father inlaw needs to get a dual citizenship. They live in Phoenix Az and I am wondering if someone can give me a idea on how long the process take for a US citizen and the monies involved and does he have to appear in person at the Philippines consulate?

Thank you for any advice

Mike
Hi Mike,
If your father in law is a natural born American Citizen, as you seemingly indicate, he can not obtain dual citizenship, he does not qualify. That does not mean he can't live in the Philippines, it just means that he cannot be a citizen. He can, after living here for 5 years become a Philippine citizen, but will have to renounce his US citizenship, as foreigners are not allowed to be dual citizens. That is reserved for former Philippine citizens only.
As for your Mother in law, part of the process of becoming a US citizen is renouncing your former citizenship, so she will indeed have to renounce her Philippine Citizenship, but she can apply for dual citizenship and reacquire her Philippine citizenship any time after she becomes a US citizen. It is very easy to do, inexpensive, and she will then be a citizen of both countries.
Thank you for visiting, Mike, and good luck.