NEW articles daily! Subscribe below to receive daily updates with our new articles!

When we visit the USA, I normally drive. Katleen learned to drive in California and she is a safe, good driver. But for some reason, it is me doing the driving most of the time. But here thankfully Kat takes the wheel. Driving here is not like anything in any state I have driven in the US and that includes downtown LA and San Francisco. In fact, me driving here scares Kat's parents, they would rather not get in the car with me.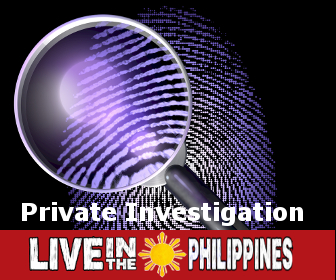 Now Kat drives all around where we live, to the market, beach, to friend's houses with no trouble. And I back her up if it is just us in the car. But even in our small city traffic is bad and at times she will not take the car, instead, she will use her motorcycle due to parking. For me, I am fine driving here but it does still drive me crazy at the time but then I am 70 years old.
Now if we going out of town, for a trip to the big city or off on an adventure away from home, we hire a driver for the trip. This is so much safer and Kat and I can enjoy the trip. Drivers here do not signal that much and if someone wants to stop to offload people or goods, they do not care if they block the flow of cars and motorcycles. They just stop and then pull out without looking and as a fair warning if you are walking here you do not have the right away on the roads and the highways. You need to walk very defensively, do not assume that the truck headed your way will stop.
Coming up to a 4 or a 5 way stop, there is no rule as who gets to go next. The biggest car or truck or the bravest driver go first. To drive here you need to drive defensively and pray that you have an Angel guarding your back, sides and ahead. And honestly, at 70 I am not sure I have the focus to do this. So I hide my eyes and let someone else have the excitement.
There are, I believe, reasons that there are not more wrecks here, (there are not near the pileups as in California) or other states back home, is 1) the drivers here are wonderfully defensive and alert drivers 2) the speed limits here are much slower, 40 Km per hour on the highways is normal (about 25 miles an hour) instead of the 65 to 80 miles per hour in the USA and I believe in Europe. And from what I have seen over the last 10 years the factors that are hitting the roads here are:
Road conditions
Weather
The number of cars, trucks, and motorcycles on the road.
The people here are building more roads for the cars and in the cities alternate forms of travel, but it takes time to do these things, to be planned and come together. Either way, whenever possible I will just hire a driver when driving away from the area, it is safer for everyone. And I look at this issue as part of the adventure; if it is the same as back in Ca. why move here.