NEW articles daily! Subscribe below to receive daily updates with our new articles!

2016 has, unexpectedly, turned into a year of options in the Martin household.  Entertainment options!
About a month ago, Aaron wrote an article about how Netflix was launching in the Philippines.  At first, we didn't think much about it, and didn't even consider signing up.  Well, they did launch in the Philippines, I believe it happened on January 7, as I recall.  After hearing about it from a lot of people, after only a few days we decided to give it a try.  We were fairly worried about bandwidth, and whether our connection was fast enough to support streaming of HD video or not.  Well, as Aaron also write a while back, we recently upgraded to a much better Internet connection.  Through SkyCable we are now getting a 15 Mbps Internet speed, so we thought we would give Netflix a try.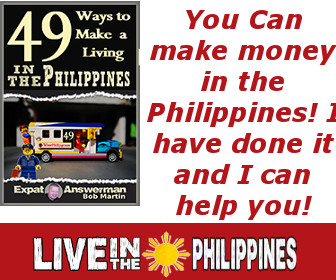 Netflix was offering customers in the Philippines a free one month trial, so there was really nothing to lose in trying. When I signed up for Netflix, it was instantly available, no problems.  We were actually surprised that we had no trouble streaming the movies and shows, even on 3 or 4 computers at a time!  Our internet speed was plenty good enough!  Made us happy.
For the first few days of sampling Netflix, we were all excited and happy to be getting such a huge number of shows!  After a week or so, the level of excitement tempered a bit, though.  It was nice to have access to shows that we had never seen before, but we starting finding the amount of content available on Netflix to be pretty limited.  After doing a little research on the topic, I found that Netflix Philippines offers about 700 different titles for streaming.  On the other hand, Netflix in the USA has more than 15,000 titles to watch.. and at roughly the same price that we pay in the Philippines.  That is disappointing.
After looking into this a bit, and seeing listings of what content was available in the USA, my "figure a way around this" instinct started kicking in.  I knew that lots of people watch US Netflix in the Philippines, and they do it through a VPN account (a VPN is a virtual private network – you are using a server in the USA or elsewhere to run all of your internet traffic through, and making it look to others like you are in the country where the server is).  I really did not want to get a VPN account, though.  Reason?  Well, with a traditional VPN account you are basically running all of your internet traffic through the VPN, and it tends to really slow things down.  I did not want that.  Another option is that if you want to watch a movie or something, you can turn on the VPN, then turn it off when you are done watching.  There are many different options, but they all presented some level of hassle, which I didn't feel like dealing with.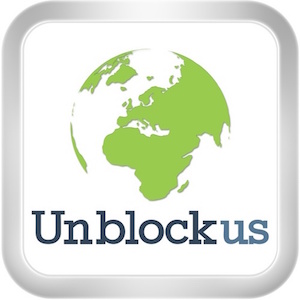 It didn't take long, I found out about something relatively new called "Smart DNS".  Basically, when you use a Smart DNS provider, everything is just automatic, if you are going to an Entertainment provider site like Netflix, the Smart DNS shows your US IP address.  If you are doing other things on the Internet, things just keep working, DNS wise, as they always have.  I found a company called Unblock-US that seemed to really fit my needs on this!  They have a one week trial account that is free, and when I tried it, I was impressed!
As soon as I took 30 seconds to make the simple changes to my DNS settings for my home network, I wen to the Netflix site, and Wow!  It had a ton more content!  Thousands and thousands of movies and shows that I was simply salivating over!  I told Feyma and the kids that there was a lot of new content available on Netflix, and we all found new shows that we wanted to watch!
Another great thing – if you use Unblock-US, you can also watch lots of other entertainment programming from the USA. Stations like Hulu and others are also available without a problem!  This opens up a whole new world of entertainment for expats living in the Philippines, or really anywhere in the world!
In addition to using Unblock-US, we are also doing other things that enhance our entertainment options in the Philippines.  I will be writing more about these things in coming weeks.  Thinks like my new Plex Media Server and many other things.  It's an exciting time to be an expat, entertainment-wise.  So many things available. Another cool little toy that I recently acquired is a Chromecast unit for my TV.
Anyway, Unblock-US? Highly, highly recommended!