NEW articles daily! Subscribe below to receive daily updates with our new articles!

When you are sponsoring your wife or fiance to get a visa to come to the USA, you have to prove your financial capacity to support her.  What about if you are moving to the Philippines to be with your spouse, fiance or girlfriend?  Will she have to show that she is financially capable of supporting you?  I got this interesting question a while back and will offer you the answer in the video below.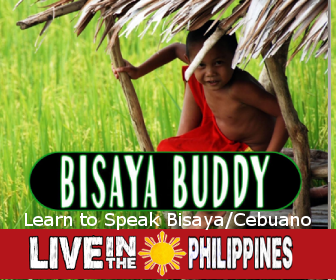 Another thing that I address in the video is some incorrect information that you will find all over the internet.  Lots of people think that you must show that you have $10,000 in the bank in order to get a visa to live in the Philippines.  Is this correct?
No, that is not correct at all.
So, how much do you have to show?  Well, watch the video above and you will find the answer!
No matter whether your spouse will move to your country or if you will move to the Philippines, it always seems that the governments on either end will impose hardships and trials on you and/or your spouse!  The best way to combat those issues is to be informed, know what to expect so that you can be prepared and remain calm through the process.  In my view, there is no better way to get through the visa/immigration process!
Do You Have a Question?
If you want to send a question for inclusion in a future Podcast, just use the app below, click on the button below, where it says "Start Recording".
Questions submitted by eMail will no longer be answered, you must submit through the voice message above.
Thanks again for listening, everybody!