NEW articles daily! Subscribe below to receive daily updates with our new articles!

The Philippines has a lot of beaches!  Of course, with 7,107 Islands making up the country, there are literally thousands, probably tens of thousands of beaches!  Maybe even more than that.
Over my years of living in the Philippines, I have been to a lot of beaches.  I am sure that even those who have traveled to the Philippines just once, one of the activities that they participated in during their visit would be going to the beach.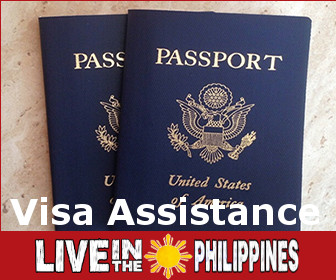 There are only a few places you might go visit in the country where you can't easily and quickly be at the beach.  I mean, places like Baguio come to mind and other inland areas.  But, most population centers around the Philippines are close to beaches.  In my case, living in Davao we are right on the water.  Even if I am at my house, I can literally walk to the nearest beach in only about 10 to 15 minutes.  I have expat friends living in Davao who are right on the beach.  So, it is easy to get to beaches from most places in the Philippines
What kind of beach do you like?
What kind?  You mean there are different kinds of beaches?  Sure there are!
What comes immediately to mind is the difference between a very crowded tourist type beach vs. a remote beach.
Boracay
Boracay is a very popular beach destination.  Unlike it being a beach "just up the road" people from all over the country travel to Boracay, be it by air or boat (usually both), to visit Boracay.  Undoubtedly, Boracay has some of the top beaches in the world.  I have seen plenty of surveys in Magazines and online where Boracay beaches are rated among the world's best.
But, do you want to visit Boracay?  Have you already visited, or do you plan to? For me, Boracay is not on my list of places I plan or even want to visit.  Why not?  Well, nothing against the place itself, but it is crowded. Lots of tourists.  Plenty of crowds of people.
Being crowded has advantages.  Having a lot of visitors means that there will be businesses there to support the tourist trade.  Restaurants.  Hotels.  Bars.  Places where you can rent things like jet skis or other "beach equipment".  If you go to a very secluded place where there are not any or many tourists, such businesses will not exist, because without people around there won't be enough money flowing to keep the business afloat.
Certainly, not having tourists around to enjoy the beach is not a problem in Boracay.  They get a huge tourist trade throughout the year.
Remote beaches
Living in Davao, we have a lot of beaches around here that are fairly secluded.  I like that.  You can go out to a great beach that is more or less "undiscovered" and does not have many people on it.  In fact, a lot of the time when we go visit a beach we don't see another soul anywhere in sight, and we have the beach all to ourselves for enjoyment!  Of course, this is true in most areas of the Philippines.  No big crowds on the beaches because the beaches are so numerous that people can go to a large variety of beaches, thus no big crowds at any of the beaches!
The beach in the picture above is at Santa Maria, Davao del Sur Province.  Santa Maria is about an hour and half south of Davao City.  We used to go down there often for a day at the beach, although it has been several years since we have made the trip.  I'll have to arrange another trip soon, take the family down and have a nice day in the sand.
For the Davao area, most people go over to Samal Island to have some beach fun.  On Samal you have a mix of crowded beaches, semi-crowded and isolated beaches. Probably the most popular (and crowded) is Paradise Island.  I am not a huge fan of Paradise Island, although it is very nice, because it gets crowded.  Also, if I am at Paradise I feel like I am still in the City.  Other beach resorts on Samal are semi-crowded, but not nearly as crowded as Paradise.  For secluded beaches, travel further South on the island and you will see fewer and fewer people.  For totally abandoned beaches on the island, the place to go is EAST.  Yes, the east side of Samal island is generally isolated, and you will see others on the beach only rarely.
What type of beach do you prefer?
For me, I really enjoy an isolated beach.  I like nature, and on the isolated beaches you tend to find sea life like sea urchins, starfish and such on the beach.  You don't see those on crowded beaches much.
Yes, I understand, a lot of people enjoy the party scene. The drinking, partying, and such with others.  For me, I prefer the quiet.  But, nothing wrong with either preference.
What do you like best?