NEW articles daily! Subscribe below to receive daily updates with our new articles!

One of the most frequent e-mails I get from people is one that asks me how they can get a job in the Philippines.  People want to move here, but they don't have any money, and they write to me and ask me how hard it would be to find a job here in the Philippines.
Have these people not been to the Philippines before?  I mean, it would not take long of seeing beggars in the street to realize that there are not many jobs available.  It would not take long of vacationing here to realize that if you do find a job, it won't pay very much.  I mean, I have even gotten e-mails from people who are plumbers in the States and are planning to make a living in the Philippines fixing people's toilets.  Hello?  There are already plumbers here, and they don't make $25 per hour like the plumbers back in the States do.  In fact, they don't make $25 in an entire day.  They are doing good and are lucky if they make $5 per day.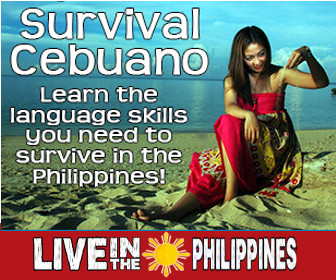 Over the weekend, a fellow by the name of Peter Nerwinski (I don't make it a practice to publish people's names, but this fellow already published his own name on one of my other sites, Mindanao Magazine, in his comment) left a comment on my Mindanao Magazine website.  Here is the comment that he left:
hi Bob, like your site, I would like to relocate to Davao City, I love the people & the lifestyle.  Problem is I will have little or no money to start with, no pension, i am 53, tired of my old life, i wonder what are my chances of finding a job anywhere over there?  I would like to work in your biz & help with your goals, or someone like you, I can manage a business or caretaker, willing to try anything to live in Davao.  I am very energetic, versatile, helpful &  trustworthy.  If I stay here it will be a struggle, so i would rather struggle in Davao where i feel good just to be alive, what do you think?
Hmm… what do I think?  Well, Peter, do you want me to be honest, or to sugar coat my answer?
I'll tell you what, let's just be honest.
What I think is that you are crazy if you are going to move to the Philippines with basically no financial plan.  My friend, trying to find a job in the Philippines is not a financial plan, either.  Now, if you have a plan for a business that you plan to put up in the Philippines when you move here, have the capital investment needed to get the business started, and have enough additional capital to keep yourself living for 6 months or a year while the business gains traction, well, you are starting to move in the right direction.  Even that is not a really good plan, but it's a lot better than looking for a job in the Philippines.
When I responded to Peter's comment, and request for a job, I asked him a few things.
What are his skills? I mean, if you ask somebody to give you a job, you should at least tell them what kinds of things you are capable of doing.
Will he be legally able to work in the Philippines? I mean, a foreigner can't just fly over here and get a job.  You need the proper kind of visa in order to even apply for a work permit.  You also need some kind of special skills that are not otherwise available, because legally a foreigner may not take a job that a Filipino can do.  So, will Peter have the proper kind of visa and a proper work permit?
How much salary does he expect to be paid? I'm not even sure what kind of job he wants… he did mention that he could manage my business (does he even know what my business is?).  Well, frankly, I am managing my own business, and I doubt that I would turn over those duties to anybody else.  But, if I hired him to do some other kind of work for me, what kind of salary is he looking for?  I can hire a local worker here for less than $10 per day to do almost any kind of job that I might have.  Is Peter looking for more than $10 per day?  Honestly, I can probably hire somebody for $5 per day if I need to, but I am just being generous by saying $10 per day.  I seriously doubt that Peter would want to work for that kind of money.  But, why would I pay more than that?  I mean, I can easily hire somebody for that low amount, and it will be somebody who is legally qualified to work, and can do an excellent job too.
So, let's get real about finding a job in the Philippines. The fact is that as a foreigner, the odds that you are going to move here and find a job are virtually nil.  Yes, there are a few jobs for foreigners, working for big multinational companies, or for an Embassy or something, but those jobs are few and far between.  Also, most of those jobs are not jobs that you will find while you are living here, they are jobs that you will get "back home" and the company will send you here when you are needed here.  So, the very best thing you can do is to forget the idea of getting a job here.  Find a way to make money here on your own.  You can do it if you try.  If you don't try you will never get it done.