NEW articles daily! Subscribe below to receive daily updates with our new articles!

As I wrote previously, I am now having regularly scheduled get-together times twice per week here in Davao.  On Mondays, I am at Blugre Coffee Shop in the Landco Building from 8am until 11am.  On Thursdays, I am at Tata Benito's Coffee Shop on Legaspi Street from 8am until 11am.
I started doing this a week and a half ago.  Last week it was quite slow with just one visitor each day, but this past Monday was really the first time that we had a much bigger group.  Six people showed up for the get-together at Blugre on Monday.  A few of them were folks that I already knew, but there were also a couple of new people that I met for the first time.  We all had a great time getting to know each other, and actually we ended up going until past 11:30 before breaking up, so we were certainly enjoying each other's company.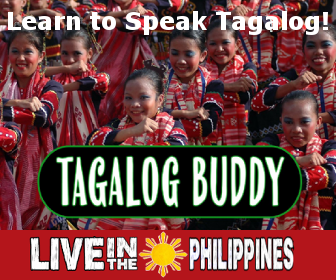 It's great meeting like that, especially when new folks show up, because getting to know LiP readers really opens my eyes to new perspectives, and I enjoy knowing new people and forming new friendships.  I want to encourage anybody who reads this to come and join us at one of our get-togethers.  I hope we can build this up to a regular meeting that will always have people attending.
I may be making adjustments to this schedule as time passes and I can see how attendance is, and such, but for now I will leave the schedule as is until we can see how it goes.  For example, I have thought of going only once per week, and I have also considered changing the Tata Benito's location because I had problems with Internet access there last week.  But, we'll give them another shot or two to see if it improves.
Anyway, please join us if you are able to!  If you are not located in Davao, please keep the meeting in mind for when you do visit Davao!  Another thing I might do is set up meetings in other places like Cebu, Manila and other larger Cities in the Philippines where I would go from time to time for a get-together with readers.  Is there any interest in doing that?  If you are already living in the Philippines, would you be interested in such a meeting in your city?  Let me know!
Thanks to everybody who has joined me for coffee so far, and I look forward to a steady stream of others who would enjoy getting together for a good talk!