NEW articles daily! Subscribe below to receive daily updates with our new articles!

This is a family site, but sometimes you just have to address the topic head on!  Today we are going to talk about getting FUP'd!  Yep, it has happened to all of us at one time or another, but today I am going to tell you how you can avoid getting hit by the FUP.
Oh, hold on….  FUP?  What did you think I meant by that?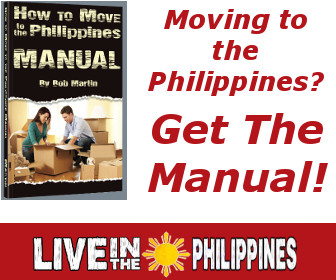 I am talking about the Fair Use Policy! FUP.  Don't know what that is?  Don't worry, it's nothing vulgar, just keep reading.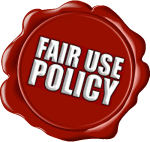 The Fair Use Policy is something that has been adapted by Internet Providers in many parts of the world over the years.  It started hitting the Philippines in the past couple of years, particularly starting in 2013.
Basically, the FUP is when an Internet Provider, like Globe or Smart or others, will say that the account you are signing up for is, say, at a speed of 5 Mbps.  What they don't tell you is that you must use only a limited amount of bandwidth or your speed will be cut way back.  For example, if you have a 5 Mbps account and you use too much data transfer over the Internet, they may cut your speed back to, for example, 500 Kbps instead.  Another example is that is you are using LTE, or 4G Internet, like I am (I recently wrote about it here), if you go over the allowable amount of data transfer, they will then cut you back to 3G.  What is the difference?  Well, I am getting speeds of up to 65 Mbps on 4G.  If I use 3G the speeds are more like 1 Mbps or sometimes up to 2 Mbps.  That is a big cut!
So, if you like fast Internet speeds, you don't want to get hit by the Fair Use Policy!  You don't want to get FUP'd.
How much can I use?
So, the question begs… how much internet can you use before the Fair Use Policy takes effect?  Well, it depends on your provider and what type of account you have.
For example, I have two different Internet accounts.
Globe DSL – this comes in on a telephone wire, and I have been quite happy with the service for years now.  Under the Fair Use Policy that Globe has in place for this account, I can download up to 10 Gb per day of data before they will cut back my speeds.  So far, in the 4 years or so that I have been using Globe DSL, I have never been restricted for using too much bandwiidth.  So, I find the 10 Gb per day FUP to be quite adequate.
Smart 4G/LTE – This is the account which is my main Internet account now.  I get very fast speeds of up to 65 Mbps.  Those speeds are not what I am getting during peak hours, but I get those speeds regularly in the early morning hours when I get up.  I usually get up between 3am to 4am, and my speeds are almost always 60 Mbps at that time, up until about 9am.  During the middle of the day, I get speeds usually between 20 Mbps to 40 Mbps.  Sometimes even during the middle of the day I get up to 50 Mbps, but that is rare.  Still very fast speeds.  The best thing, though is that the Fair Use Policy does not apply to this account!  I will explain why later.
Now, the way that the Fair Use Policy applies varies among the providers.  Smart and Globe treat it very differently.  Generally speaking, for a DSL/Wired line account, Globe gives a very generous bandwidth quota for Postpaid subscribers (that just means that people who don't have to pay in advance – they bill you).  Truth is, I have found that even if you exceed the FUP, if you are a Globe postpaid user they don't enforce the policy on you.  For prepaid subscribers (generally, you are using "load" to pay for your internet – in advance), they are very strict on the FUP, and they enforce it without exception.  Smart, on the other hand, is more strict on Postpaid subscribers, and very liberal on Prepaid subscribers.  It is exactly the opposite!
FUP strictly enforced for Mobile Internet
The main place where FUP is strictly enforced is for Mobile Internet.  3G and especially 4G services.  Stuff that you can do on your cellphone, or using a "dongle" hooked to your computer USB port.  This is where you see a lot of expats complaining about their Internet being slow.  You will see it all over Facebook every day – expats complaining that they are using the Globe Tattoo stick and it is supposed to be up to 7 Mbps, but they are only getting 200 Kbps or something like that.  This is because they have been FUP'd.  The Fair Use Policy has been applied to them.  They exceeded their allocated bandwidth, and thus their speeds have been slashed.
Globe
For Globe, they have a policy for mobile internet that you can use up to a total of 3 Gb per month.  If you exceed 3 Gb per month, the speed of your internet is drastically reduced for the rest of the month until it is time for you to pay again.  Now, there is one other provision.  If you go over 1 Gb on any given day the FUP will be enacted as well, but only until midnight, and your speed will be re-instituted until you exceed the FUP again.
So, let's say that you are using Globe, and on the first of the month you use 1.6 Gb of data.  The FUP was applied on you as soon as you crossed 1 Gb.  On the second of the month you use only 1 Gb.  FUP was never applied, because you are still under 3 Gb for the month, and you did not exceed 1 for the day.  However between the 1st and the 2nd you have used a total of 2.6 Gb.  On the 3rd of the month, once you hit 400 Mb for the day (0.4 Gb), then the FUP will be instituted and will remain in effect for the rest of the month.  You will have another 27 days of very slow internet.  Sorry, Charlie.
Smart
For Smart, their FUP is tighter than Globe.  You get a total of only 1.5 Gb for the month.  There are no daily limits, just the monthly limit.  So, if you use the same example as above and you consume 1.6 Gb for the first day of the month, the FUP kicked in after 1.5 Gb, and you will have crawling speeds for the rest of the month.  Not a good deal!
Getting around the FUP
If you are on Globe, about the only thing you can do is to have multiple SIM cards.  If you bump up against the FUP on your SIM card, switch to another SIM and use it until you have used up all of the FUP.  There really is no other way around it that I know of.  This can get expensive, because you will have to pay for a full month of service for each SIM, even though you may only get a day or two worth of use!
Same thing applies to Smart.  Multiple SIMs.  Pay a lot for Internet.
The secret way around it
There is, though, another way you can get around the FUP if you are using Smart (this does not apply to Globe, only Smart).  It is a way that is not promoted and rarely mentioned.  You see, Smart has a policy that the Fair Use Policy does not apply to "Value Added Services".  What is a Value Added Service?  Well, basically it is a promo that you can add on top of your "regular account".
For example, with the 4G/LTE Internet that is my main Internet these days… I have no account at all.  However, I use a service called the "Data Sachet" which is a "Value Added Service" that Smart offers.  Under the Data Sachet, if I pay P995, I can have unlimited LTE service for 30 days.  There are no data caps.  No Fair Use Policy.  No matter how much data I use, I will never be FUP'd.  It's that simple.  Most people don't know about this, and that is why you get a lot of people complaining, but never doing anything about it.  If they use a data sachet service from Smart, they will never have to worry about their Internet Speeds being severely limited, they can just keep surfing in speed, and no hassles.
So, don't complain about slow internet.  Just educate yourself on how to eliminate the problem and get on with life.  It works for me!