NEW articles daily! Subscribe below to receive daily updates with our new articles!

I'm not sure ladies if you're like me, I really like to have facial massage at least twice a month. Have foot massage once in awhile. Facial massage here cost ranges from $5 to $15, foot massage cost $5, whole body massage cost $5. It so cheap here you could almost have it everyday. My mom's here with us for quite a while now. She had stroke 3 years ago. She can't hardly walk. If she stands up she has to get a hold on something. So I hired a physical therapist for her, the therapist works with my mom everyday for one to two hours and she just charges me $5 every visit. I can't go wrong with that. By the way, all of the facial, foot and body massage and massage for my mom are all home service too.
I also know somebody that would do acupuncture. He charges $20 per session. Thats already including new needles everytime you have session. When my mother-in-law came for a visit, she tried acupuncture and she loved it. She had it almost everyday. I haven't tried it, I don't have the nerves to do it. Gosh, just watching my mother-in-law I felt I'm the one having the pain though. Maybe I will try that later.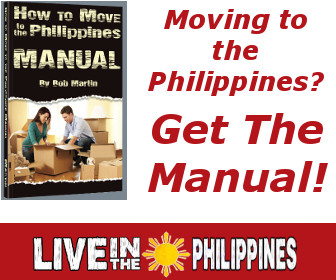 Right now with our e-commerse business we are busy all the time. I would want to have massage everyday. When we're still living in the States I never experience having massage there. As you know it's so expensive there. Here I also like to have manicure and pedicure done regularly, cost $3.
I hope I didn't make you girls envious. I just want you guys to have an idea when you come here of how much you should pay. Don't pay the foreigner price though. When you come to Davao I can show you good places to have it.