NEW articles daily! Subscribe below to receive daily updates with our new articles!

I have been trying to watch less US news these days (tired of the politics), but I do see some. One of the big topics these days when it comes to news from the USA is healthcare. I think most people agree that Obamacare is not working well. But, there is so much disagreement when it comes to what needs to be done.
I guess one ongoing problem with healthcare in the United States is that the cost is simply affordable. With Obamacare, a lot of people have coverage who did not used to be covered, but the policies are expensive and the biggest problem is that the deductible is often very high. I mean, if you can barely afford the policy in the first place, when you have a major medical need and the deductible is $10,000 or something, well, even if you have the policy, it would seem impossible for a lot of people to use it!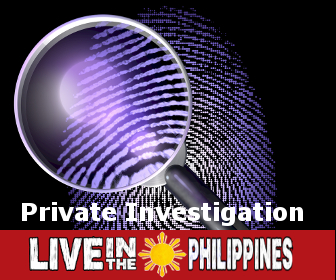 Over the past few years, I have had a few major medical problems. In 2014, I was bitten by an insect and became hospitalized with a major infection in both of my arms. In 2015 I began a major battle against diabetes and the course of that battle caused me to use medical resources a lot. In June of 2016 I had a heart attack, which lead to many uses of the Philippine Healthcare system. I spent a week in the hospital after the heart attack. I started seeing a lot of specialists. I had an Angiogram which caused me to spend 2 days in the hospital. Finally, in November 2016 I had a quadruple bypass. For the bypass operation, through my PhilHealth insurance policy, I was able to use the Z Package which made my surgery quite affordable. So, with my experience using the Philippine healthcare system, I have seen a lot, both good and bad, and I have a good idea of how the system works here.
Thinking about US Healthcare
I got thinking about this over the past few weeks. One of the things that came to my mind was that perhaps the way things work in the Philippines could be a partial solution to US medical cost issues. I mean, I am not so naive to think that the way the Philippines does things is the best and should be adopted in the US or other countries. I don't think that at all. But, I do feel that there are some things done in the Philippines which could help get US costs under control if adopted and instituted properly in the United States. Because healthcare here is very inexpensive, perhaps the system should be looked at and ways to implement some of this in the United States could help get the system more affordable and working better.
Family "Watchers"
One thing that they use extensively here in the Philippines is the system of "watchers". This is basically family members or friends who stay at the hospital with you. They take care of things. If you need something, instead of calling a Nurse to your room, one of the watchers goes and takes care of it. You need to take your medicine, the watcher will take care of that, with the assistance of a nurse if needed. Need some supply from the drug store? The watcher will go take care of this. Unless there have been major changes in the time I have been gone from the States, the US has no system like this.
Instead of calling a high paid nurse to take care of minor tasks, it is taken care of a person that is not being paid for the service. A person who has an interest in your health because they are usually family. This would allow the hospital to have fewer nurses, and make the costs less. I actually kine of like this watcher system. It means that you have somebody that loves you around all of the time to help take care of you. The same person does not have to always be there, they take turns. Maybe your wife is there for a while, then she goes home to rest and your son takes over for a while. In my case, Feyma was always there when I was hospitalized, but others, like my kids would take turns there too. Feyma was there all along, though.
If the US adopted something like this, I feel that it would both help the patient (having a loved one around all the time), and also help the hospital reduce the cost of using highly paid people to run errands and such.
Self funding of minor things
In the USA, basically insurance has a role in pretty much every aspect of the healthcare system. If you go to your family doctor, that is an insurance event. If you need blood tests, that is also under the insurance. Of course if you are hospitalized that is something that the insurance gets involved in.
I find that a lot of things where the insurance is involved end up being way overcharged by the hospitals. Ever seen your hospital bill? Even if it was mostly or fully paid by insurance, things like $20 aspirin, $100 boxes of tissues and such. We all know that this stuff does not cost nearly what you are being charged, but hey, the insurance paid it anyway, so who cares? Well, you should care because that is one thing that has vastly pushed up the price of healthcare over the yeas!
In the Philippines, your PhilHealth policy mostly covers hospitalization. There are some outpatient procedures that are covered too. For example, over the past couple of years  I have been having some procedures done on my eyes. These are outpatient procedures, but they are partially covered by PhilHealth. For the most part, medical care that is not hospitalization is not covered by PhilHealth.
In the US, your doctor visit, your prescriptions and all are part of your insurance coverage. Here, if you want to go visit your doctor, that is paid for out of pocket. If you have prescriptions, you pay those out of pocket. Need a lab test, get your wallet out!
Now, iI understand, things like doctor visits are a lot more expensive in the US. Here, if I go to my doctor for an office visit, it is usually $10 or less. In the US, I understand it might a couple hundred dollars. But, the very fact that the doctor is working with the Insurance company, billing them, working with the Government (medicare or medicaid), it adds extra cost. If the system were a straight billing to the patient, the cost would be less. That would introduce competition to he process. Does Doctor Smith charge $150? Well, go to Doctor Jones, his is only $100. See what I mean? This kind of direct payment would also make people think twice whether the really need a doctor for the situation they are facing.
In addition to doctor visits, lab tests are paid out of pocket. Prescriptions are paid out of pocket too.
Personally, I like the system here of paying out of pocket for non-hospitalization things.
Government Coverage for major problems
For those who are poor, or for major problems that are very expensive, there is better coverage. For average medical procedures, PhilHealth generally pays about 50% of your bill. The exact amount you are charged depends on your diagnosis and also what hospital you go to. For example, if the insurance will pay P20,000 for hospitalization due to a severe infection, if you go to an expense private hospital and they charge P60k for that kind of care, well, you get P20k from your insurance coverage and you pay P40k. If you choose a mid range hospital that is, soy P30k for that procedure, you will have to pay P10k out of pocket after the insurance pays the P20k that is allowed. But, if you choose to go to an inexpensive government hospital there is a good chance the insurance will cover 100% of the care. It is your choice of what level of hospital you want.
This kind of system would mean competition between hospitals. In the US, the way things are currently, there are amounts that the government imposes on hospitals (especially for billings through Medicare and such), so no matter which hospital the price is the same. If you have 5 or 6 different hospitals in the area competing with each other, you would find costs go down. It's like Walmart, Target and a couple other stores being within a 5 mile range.. there are sales and such, stores lowering prices to beat the competition. That does not currently happen at hospitals.
Another example of the Government helping more if the problem is major is my own case last year when I had my heart surgery. The cost of open heart surgery like I had is P3 Million at the "best" local private hospital. I had my surgery at the Government hospital. If you do it at the government hospital, then it is possible to get the PhilHealth Z Package. The Z Package is available for very major health issues that are very expensive. Last year, when I was covered under the Z Package, I was the first foreigner ever covered by PhilHealth using the Z Package. It really made a big difference and I could argue that it saved my life. But, this article is about how things like this could be introduced to US Healthcare to try to control costs, so that is a different topic.
The Poor
So, the way PhilHealth is set up and covers only a percentage of the cost, and does not cover non-hospital procedures for the most part, that leaves a gap for the poor, right? Those who are too poor would not be able to use the PhilHealth coverage because they could not afford to pay the half that PhilHealth does not pay, right? Well, not really. When it comes to Healthcare, the Philippine government has other ways that the poor can be covered. For the biggest part, the government hospitals offer huge discounts and even free service for the indigent and very poor. So, this fills the gap.
Additionally, the poor and also senior citizens get free PhilHealth Coverage. Once you turn 60 years old you are a lifetime member of PhilHealth and never have to pay premiums again for continued coverage.  For the poor, they can get this kind of free coverage no matter their age.
PhilHealth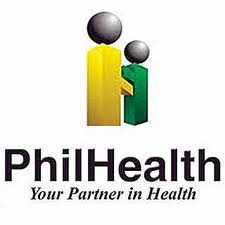 Currently, there is a lot of talk, lots of rumors and changes for foreigner coverage under PhilHealth. Let me just say that there are ways that foreigners can get full coverage and even at the old price. Any foreigner can get PhilHealth coverage that does not include the Z Package, and the cost is P17,000 per year. That is for foreigners who are part of the informal economy. If you have a job or employment of another type in the Philippines there are more options available to you.
But, we are not here today to talk about foreigner PhilHealth, that is a topic for another day. I will not allow the comments area to be turned into a discussion of foreigner PhilHealth.
Check out my Health Site!
Since my heart attack I have been working hard about reversing my health. I have eliminated diabetes. I have lost a lot of weight, and my health is actually really good now. I still need to lose more weight, but that just takes time, but I am on that path.
If you have an interest in following what I am doing with my health, you can read my new website about that. The name of the site is 430 To Fit. I hope you will visit!