NEW articles daily! Subscribe below to receive daily updates with our new articles!

Welcome back to another edition of the Expat Answerman Podcast! Some people have been asking me to have a new Podcast episode, and it was certainly about time, so let'd do it!
Today, we have a very interesting questions from Joseph, a person who was visiting the Philippines and ran into some problems. His problems were unique, and though is story sounds pretty incredible, even unbelievable, I was happy to help Joseph.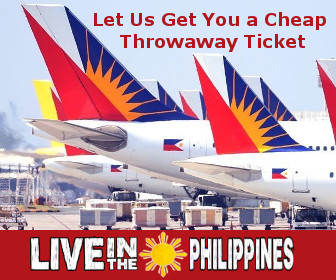 Joseph was visiting the Philippines some 4 to 5 years ago. He got kidnapped, and the kidnapping lead to him overstaying int he Philippines. Joseph has a family here, including a 4 year old daughter. Because he overstayed in the Philippines, he was blacklisted, he says, for 8 years. He wants to see his daughter again, and I have some suggestions on how he might be able to do that. Give the podcast a listen and see what you think? Is Joseph credible? Are my solutions workable? Let me know what you think.
Do You Have a Question?
If you want to send a question for inclusion in a future Podcast, just use the app below, click on the button below, where it says "Start Recording".
Questions submitted by eMail will no longer be answered, you must submit through the voice message above.
Thanks again for listening, everybody!