NEW articles daily! Subscribe below to receive daily updates with our new articles!

A few months ago I posted here the pictures and articles about helping out Pat to rebuild her house. They really were in bad shape at that time. They couldn't even have a good night sleep if it rained a lot here in Davao. During summer time here I was working for a friend renovating his house. I talked to him about the extra scrap lumber that Jun Jun worked on his house if I could have it for the house of Pat.  My friend was so kind to give me what I asked for. It was really a big help for Pat and her family.
Then, I organized to start the bayanihan there at Pat's house one weekend together with Jun, Jun Jun, my nephew, nieces and my kids. We work there for a long day straight. Jun, Jun Jun and Deo had to work more there because it involves a little more thorough stuff. During that whole time the husband of Pat was there. When I was there helping and working the husband of Pat was just walking around helping a little bit. He had the TV on with the VCD thing on and watching the concert of I don't know who. While the TV was on, the neighbors stereo was in full blast. Its even hard to hear the person talking next to you. I saw the husband of Pat tinkering with the TV. I told him that its not a time for anybody to watch TV right now. We have to concentrate on our work. We don't have to waste our time on the TV. I told him he doesn't need any music anymore just listen to the neighbors music. Did he listen? Nope. On top of that Pat was worried about their electricity bill.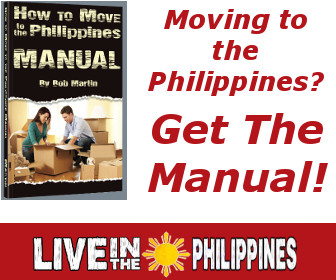 To be honest, me and my people at our house didn't know at first that the husband of Pat was a member of the standby (no job) guys in the neighborhood. Not until Jun and Jun Jun worked there at their house. While Jun and Jun Jun worked there some of the neighbors come to Pats house and chatted with them. They thought that  those 2 worked at Pat's house and were getting paid. Jun and Jun Jun told them that they were just there for the bayanihan and that I'm the one that asked them to helped out Pat. So the neighbors told Jun and Jun Jun that Pat's husband had no job for a long time. They told Jun Jun that its good that they helped out there. So when I found out I told Pat that she should let her husband finish up the job that needs to be done in the house. When Jun Jun comes back again to Davao he will help out in finishing up with the concrete floor. I told Pat that she should tell her husband to really work on bringing a lot of dirt inside the house in preparation for the concrete. Everyday for awhile I asked Pat if her hubby was looking for work if he is not did he work on filling the inside of their house with dirt? The answer of Pat was always "not yet."
So I told her that we will help you guys again if your husband tried himself to work also. It's not fair for my people to work hard there in your house and your husband just sitting around. Even my 10 year old son noticed it. It just bugged me to death that Pat tried to worked hard and feed her family and the husband just stay home watching TV and smoking and can't even help out his wife on any household chores.
Pat just told me a few days ago that her husband applied for a job in one of the construction places here in the city. They are building one of the big malls. Pat was so excited that he finally got a job for how many months without work. Gee, he just stayed 3 days there. He told Pat that he didn't like the job that was assigned to him. He had to carry the hollow blocks from the ground floor to the second floor. I told Pat my gosh, that just a simple job.  He is not an oldie to be worried about his hips and knees. His laziness kicks in again.
If he wants that job so bad if the boss told him to carry that hollow block to the 10th floor he will do it. If he is thinking of his kids welfare even if the boss asked him to scrub the bathroom, he will do it. He just doesn't want to work so he quit. He stayed home doing nothing. He is waiting for his wife bringing food for him. Golly, what a guy.
I was talking to Pat and I told her that her husband had to help her out. I want to help her out but I don't want that he will just rely on us and think that we will give him free stuff. He had to work and show his kids he can do it. Even the parents and siblings of Pat  help out but not that much now. Pat and her parents fight over the attitude of her husband. Pat's parents told her that they will help her out if she dumps that guy. I told Pat its you that will decide on that not other people.
It started now that they  had problems with their kids. One kid Pat had to go to school a lot because the kid would not listen to her teacher and sometimes she's fighting with her classmates. Both kids start not to listen with Pat and her husband. Really I felt sorry for Pat and her kids. But she has to do something. I just hope that the husband will quit being lazy and start being responsible and loving to his family.