NEW articles daily! Subscribe below to receive daily updates with our new articles!

When Bob and I went to Gensan a few weeks ago. We swing by to see our friend Mike and Greeny who lived in Glan, Sarangani Province. They just finished up building their dream house. I really wanted to talked to Greeny, since she's the one who design their house. I was so impressed with how good the quality and how good she design the house, eventhough she's not an engineer.
She really gave me good tips on what to do when times for us to build our house. I'm looking forward in building our dreamhouse. But, she told me that it's also a big headache too, she said that sometimes workers would not listen or wrong stuff that was delivered, and some other problems occured. But she said that seeing the results of the house, her headache and hardwork was really worth it. It was really a nice house with an awesome view of Mt. Matutum in her terrace. Wish we had that view. 😉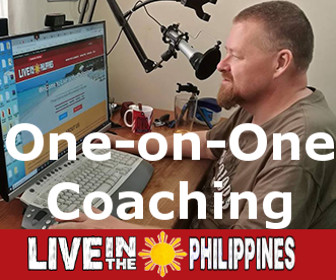 Soon they will come here to Davao to visit us and they also want us to show them our land that we purchased in Samal. Hmm, I wonder if they would buy land here in Samal? They could be our neighbor too. 😉 I hope so.