NEW articles daily! Subscribe below to receive daily updates with our new articles!

Over recent months, almost anybody who has seen any TV weather reports has seen that a number of typhoons have hit the Philippines recently.  In the past three months, four different typhoons have struck the country.  Just under two weeks ago, Super-Typhoon Durian killed over 1,000 people here in the Philippines.  Another storm is headed this way right now.
Did you know that around 20 to 25 typhoons hit the Philippines on an average year?  Of course, most of the storms are small and not all that threatening.  But, when a big storm hits, it is time to move out of the path!  Luckily for me, Mindanao (where I live) is outside the typhoon belt, so we don't experience such storms down here.  Luzon and the Visayas is where you need to keep an eye on weather reports for your own safety.  Did you know that typhoons can hit this part of the world at any time of the year?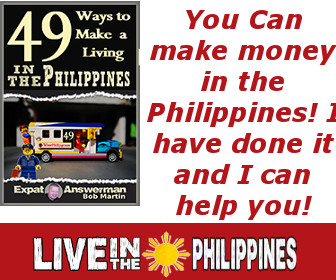 I wouldn't be too scared away by these storms.  Just use your common sense, keep abreast of weather conditions, and move out of the way if you are in a storm's path.