NEW articles daily! Subscribe below to receive daily updates with our new articles!

Let's face it, a lot of the people who come from abroad to live here in the Philippines do so because the cost of living here is very low! Even knowing that things are inexpensive, I get a lot of people asking me for prices of certain products. Because of this, I want to list prices of various products here on this post, and you can compare them to prices in your locale.
Yesterday, I got a sale circular delivered to my house from Macro. Macro is sort of the equivilant to a Costco or Sam's Club type of operation. Let's look at some of their sale prices this week: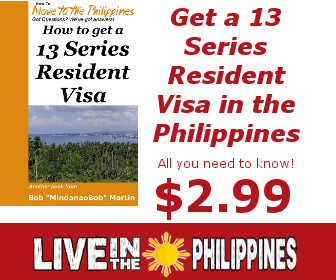 Produce
Cabbage: P25/Kilogram = $0.23 per pound
Cucumbers P27/Kilo = $0.25 per pound
White Onions P50/Kilo = $0.45 per pound
Whole Garlic P55/Kilo = $0.50 per pound
Carrots P45/Kilo = $0.41 per pound
Frozen Goods
French Fries P109/2 Kilos = $0.50 per pound
Meat
Pork Roast P125/Kilo = $1.14 per pound
Sliced Chicken P100/Kilo = $0.91 per pound
Ground Pork P115/Kilo = $0.95 per pound
Pork Chops P95/Kilo = $0.86 per pound
Beef Cubes P155/Kilo = $1.41 per pound
Beef Roast P145/Kilo = $1.32 per pound
Tilapia Fish P90/Kilo = $0.82 per pound
Household Goods
Bed Pillows P119/2 Pillows = $1.19 per pillow
Clothing Iron P299 = $6.00 (includes a free ironing board)
Toilet Tissue (2 ply) P419.75/48 rolls = $8.57 for 48 rolls
Vices!
Emperador Brandy P60/750ml = $1.20 for 23 ounces (yes, that's $1.20)
Winston Cigarettes P185/carton of 10 packs = $0.37 for a pack of 20 cigarettes
Well, I've listed just a few examples so you would have a better idea of the prices of basic commodities here. I hope it helps out!